The violent episodes that shock the South Africa they have been causing death for almost a week 117 people, the government announced today, revising upwards the previous report of 72 dead. There are many injured amid riots that erupted in various parts of the country last week, according to telegrams from AFP and Reuters and as relayed by APE BPE.
The area around it Johannesburg it is "largely calm," the minister said Hubunjo Nsavheni, clarifying that the death toll there amounts to 26, which should be added to 91 dead recorded in the eastern province KuaZoulou-Natal, where the violent episodes began.
The minister also stated that 10,000 South African soldiers have been deployed in the streets since Thursday morning, to put an end to days of looting and violence.
"By this morning, 10,000 troops had already been deployed on the ground, which means one increase by 5,000 soldiers since yesterday morning ", she added, during a press conference.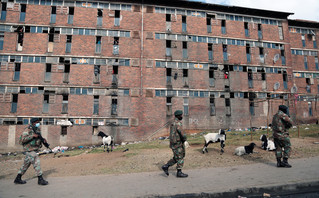 It is pointed out that more than 2.200 are the arrested.
Among them, the minister finally stated, is a man who claimed to be the promoter behind the wave of looting.