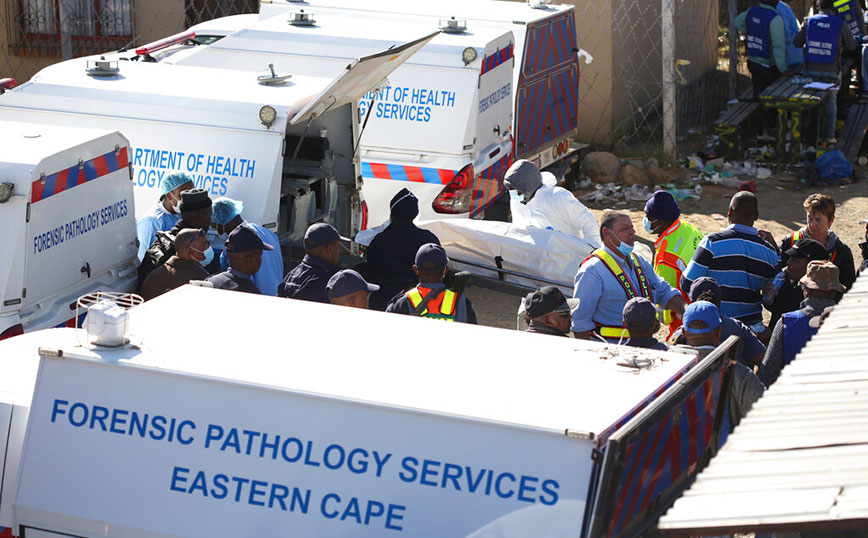 "Light" in the mysterious death of 21 teenagers in a club in South Africa ongoing police investigation, as the main cause of the tragedy is now said to be poisoning by gas leak.
According to Reuters, the authorities of the Eastern Cape province stated in their announcement that necropsy-necropsy was performed on 21 victims and samples were taken which will be examined in a laboratory. Police, for their part, said only that the investigation into the causes of the tragedy was continuing.
Authorities have ruled out the possibility that young people were trampled by the crowd and believe they were accidentally poisoned by something they ate, drank or smoked. A img, however, told Reuters that considered to have been poisoned by a gas on the ground floor of the building, which did not have adequate ventilation. An investigation is underway to determine if they were poisoned by carbon monoxide, by burning propane inside the club or by some other gas, he added.
The same img stated that the corpses gave off a strange "chemical smell". Police are examining all the devices found at the scene. In fact, some of the victims who were taken to hospitals said they felt chest and back pain.
The victims of the tragedy were 21 with the youngest being a 13-year-old girl, according to a statement from the Eastern Cape police spokesman to Reuters.
Regarding the details of the incident, the local newspaper DispatchLive adds that "the corpses were scattered on the tables, chairs and on the floor", without "any obvious signs of injury".
Source: News Beast