- Article Top Advertisement -
The 2022/23 soybean crop could break a production record, according to StoneX estimates. The company, which provides consultancy services in the commodities market, believes that the new cycle will reach 42.9 million hectares, resulting in a production of 153.6 million tons. According to the consultancy, the production area should grow in all regions of the country, a trend that has already been observed in recent years.
The outlook is positive, even more so due to the fact that soybean planting only starts in mid-September. The delay was due to the period of sanitary void, which was mandatory in 20 Brazilian states during the soybean off-season, with the objective of combating the Asian rust disease.
- Article Inline Advertisement 1-
The idea of ​​the void, which lasts at least 90 days, is to prevent the disease from spreading its spores by the wind, as it does not find suitable hosts for its development. With the reduction in the number of spores during sowing, there is less possibility of the occurrence of rust in the development phase, impacting productivity, in addition to allowing the reduction of the use of fungicides.
Under favorable weather conditions, the end of the sanitary void begins the soybean planting period in the national territory. For the 2022 calendar, the states of Paraná and Rondônia should be the first to come out of the toilet, on September 10th. Other important soy producers, such as Mato Grosso and Mato Grosso do Sul will be free to start growing the oilseed from September 15th.
Climate
The biggest concern is with the level of rainfall, since it seems that the weather will continue to be influenced by La Niña for the third consecutive year.
The weather phenomenon tends to result in a drier climate in the South, which penalized the region's 21/22 crop. However, La Niña does not necessarily mean crop losses, like the record result achieved in Rio Grande do Sul in 2020.
Fertilizer consumption is expected to be 7.2% lower this year
Faced with rising costs and worsening terms of trade for farmers as they prepare for the summer crop, fertilizer consumption is expected to be lower in 2022, after reaching an all-time record for deliveries last year. Expenditure on these products grew by up to 60% for soybeans and 85% for corn, compared to the previous crop, driven by factors such as supply crises, rising production costs and record demand in 2021.
Source: CNN Brasil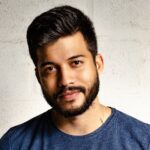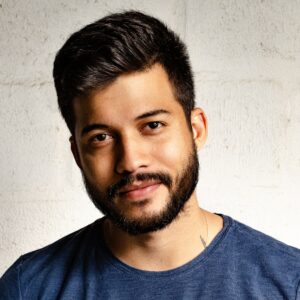 Joe Jameson, a technology journalist with over 2 years of experience, writes for top online news websites. Specializing in the field of technology, Joe provides insights into the latest advancements in the industry. Currently, he contributes to covering the world stock market.
- Article Bottom Advertisement -