Spanish parliamentarians today ratified the energy-saving measures decided by the government at the beginning of the month, as part of the European plan to reduce imports of Russian natural gas. In the foreground, restrictions on the use of air conditioners.
Although the government of Socialist Prime Minister Pedro Sanchez does not have an absolute majority in parliament, 187 MPs voted in favor of the measures, 161 against (those from right-wing parties) and one abstained. A rejection of the legislative decree would be a painful defeat for Sanchez, who is on a tour of Latin American countries this week. It would also mean the automatic lifting of the measures, most of which have already been in force since August 10.
Among other things, it is stipulated that the thermostat of the air conditioners in the summer should not fall below 27°C in most shops, cultural venues (cinemas, theaters), but also in airports and railway stations. Similarly, in winter the thermostat will "lock" at 19 degrees.
Lighting in shop windows and public buildings should be switched off at 22.00.
Air-conditioned or heated spaces must install by September 30 a mechanism that will automatically close their doors so that energy is not wasted.
The conservative People's Party voted against the measures, accusing the government of deciding on them without first consulting regional local authorities and employers. The government, however, managed to convince several small local parties, agreeing to allow them to propose retrospective amendments in a new parliamentary debate.
In addition, the government resorted to a tried and tested parliamentary technique of bundling unrelated measures together so that rejecting the entire bill would entail political costs for the parties. Thus, energy saving measures were only a small part of this legislative decree. Most of it concerns social benefits in the transport sector (such as free travel for public transport users) and student grants.
Source: RES-MPE
Source: Capital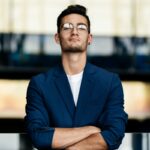 Donald-43Westbrook, a distinguished contributor at worldstockmarket, is celebrated for his exceptional prowess in article writing. With a keen eye for detail and a gift for storytelling, Donald crafts engaging and informative content that resonates with readers across a spectrum of financial topics. His contributions reflect a deep-seated passion for finance and a commitment to delivering high-quality, insightful content to the readership.