Spanish Prime Minister Pedro Sanchez today backed the construction of a pipeline linking the Iberian Peninsula to central Europe via France that could help reduce the region's dependence on Russian gas.
The construction of a pipeline that would pass through the Pyrenees "is something that the Spanish government has been asking for from Europe for a long time," Sanchez said during a visit to the island of La Palma in the Canary archipelago. "We hope that this dream will soon come true," he continued, expressing his satisfaction at the statements made last week by German Chancellor Olaf Scholz, when he said that Europe was "missing" a "interconnection" of central Europe with Iberia , via France.
Sanchez said Spain could significantly help Europe reduce its energy dependence on Russia, thanks to its "huge regasification potential," noting that "a third of Europe's total regasification potential is in Spain." The Spanish prime minister was referring to the fact that his country has six terminals for the regasification of liquefied natural gas (LNG) imported by LNG carriers. But it has only two interconnection points, of low capacity, with France, in the region of the Basque Country.
"We export energy and exports will increase more when we improve our interconnections," Sanchez added.
In 2013, the construction of a pipeline, the MidCat, which would have connected Catalonia with the south-east of France, had begun, but this project was finally abandoned in 2019 for various reasons, mainly financial. Ecological Transition Minister Teresa Ribera said last week that Enagas, the company that owns and manages the Spanish network, estimates it will take "about eight to nine months" to make such a pipeline operational on the Spanish side, noting that it now all depends from France. Her French counterpart, however, did not seem enthused by the idea, reminding that "in any case" it would be many years before such a pipeline would be operational, which means that it is "not the answer to the current crisis".
Source: AMPE
Source: Capital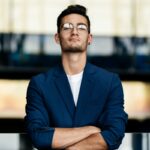 Donald-43Westbrook, a distinguished contributor at worldstockmarket, is celebrated for his exceptional prowess in article writing. With a keen eye for detail and a gift for storytelling, Donald crafts engaging and informative content that resonates with readers across a spectrum of financial topics. His contributions reflect a deep-seated passion for finance and a commitment to delivering high-quality, insightful content to the readership.