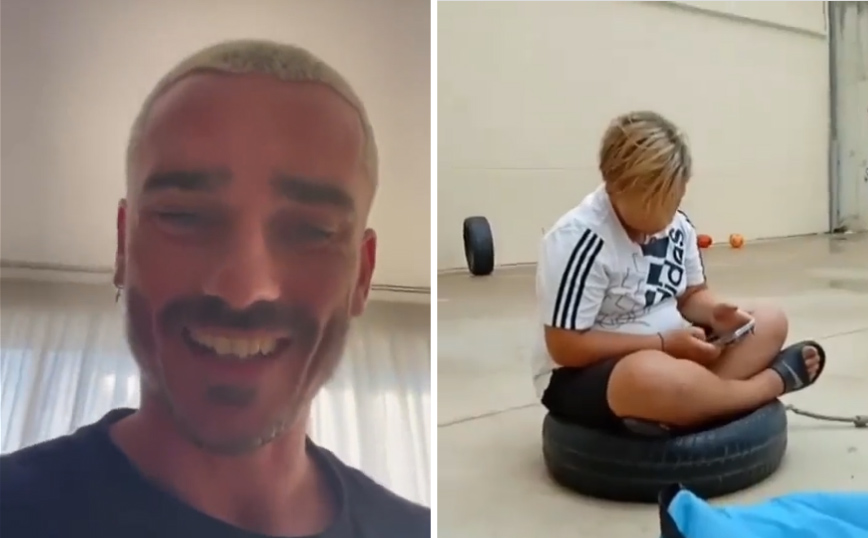 An unimaginable incident bullying noted in school her Spainas an 11-year-old boy was the victim of group taunting and even on his birthday.
According to AFP, 11-year-old Ethan went to school with a cake in his hands for his classmates, but when they saw him, they gathered around him and chanted "fatty" while paraphrasing the lyrics of "Happy Birthday".
"Today, my brother turned 11. He was happy, he went yesterday and bought a cake to celebrate (the birthday) in class (…) And instead of singing happy birthday to him, his classmates had the pleasant surprise of calling him fat singers," said his older brother, Markos, on Instagram, posting a related video.
So, returning home, Ethan collapsed. He is reported to have said, according to his brother, that "life is s.. and he doesn't want to live anymore." For four years, Ethan has been experiencing "insults, spitting" in front of teachers who "unfortunately" do nothing, he added.
The Es-decirdiario account then retweeted Markos' post, inviting his 700,000 "followers" to wish Ethan a "happy birthday" with a video.
The initiative worked so well that many unknowns as well as stars, such as Antoine Griezmann, sent the child congratulatory messages. "I wish you a happy birthday, celebrate with your friends and family. Grow up, life is good. I kiss you, courage and I'm waiting for you here to watch a match whenever you want at Wanda", the stadium of Atletico Madrid, said the footballer.
In a 40-minute video edited by Es.decirdiario, many other Spanish stars wish Ethan a happy birthday, including streamer Ibay Janos, actor Aaron Piper (known from the Netflix series Elite), model and actor John Cortajarena and singer Aitana.
Source: News Beast