- Article Top Advertisement -
The Prince Harry confirmed that he and his brother did not wish that King Charles marry her longtime love, Camilla Parker Bowles. In Spare, the duke's memoir written by JR Moehringer, due out next week, writes: «I remember wondering… If [Camilla] she would have been cruel to me; if she would have been like all the wicked stepmothers in the stories.'
The details on what the prince william and Harry feelings towards their soon-to-be stepmother leaked Thursday after the book was released in Spain before the official release date on Tuesday, according to the Daily Mail. There it is called In La Sombra, or "In the shadows".
- Article Inline Advertisement 1-
Harry added that the boys didn't want to get in the way of their father's relationship; they just didn't want him to remarry. The duke recalls meeting Camilla for the first time, whom he and his brother called "the other woman": for him it was not a pleasant experience at all. He describes their introduction as an "injection," for which he had to be ready: "Close her eyes and you won't hear her," he writes.
Though they were ostensibly united against the future queen consort, William and Harry have agreed on little else in recent years. According to Daily Mail, among the revelations made so far by Shoot there is the fact that Harry calls his brother, the future King of England, "Willy" and refers to him as his "archnemesis" and his "opposite". The rawest barb, however, is aimed at his brother's hair during one of the lowest moments in the family. Speaking of a confrontation between William, Charles and Harry on the latter's transfer to the United States, a discussion that took place after the funeral of Prince Philip, he writes: «I looked at Willy, I really looked at him, perhaps for the first time since we were little, catching every detail: his familiar frown, which had always been the norm in his dealings with me."
William's thinning hair was "alarming," writes Harry, and more "advanced than mine"; the resemblance the older brother bore to his mother was "faded." Harry said that there, in the cemetery, near the graves of King Edward VIII and Wallis Simpson, the two senior royals did not understand and did not care to understand why he and Meghan had left the country.
Last Wednesday, the Guardian published excerpts from the memoir describing a physical confrontation between William and Harry at Nottingham Cottage. William, with the excuse of helping Harry, would have called Meghan "difficult", "rude". Harry writes that he said he can't talk to William when he's 'like this', and then things came to his hands.
"It all happened so fast," recalls Prince Harry, "very fast. He grabbed me by the collar and threw me to the ground. I landed on the dog bowl, which cracked under my back, with the pieces cutting into me. I stood there for a moment, dazed, then got up and told him to go away."
William urged Harry to react, Harry claims, and when he didn't, William appeared "sorry and apologised". The Prince of Wales told his brother he shouldn't have told Meghan, and Harry replied: "You mean you attacked me?" In response, William allegedly said, "I didn't attack you, Harold."
Kensington Palace and Buckingham Palace have not yet commented on the allegations of the dispute, or anything else contained in the book bomb. According to Katie Nicholl of Vanity Fairpalace insiders noted that William is "already furious."
More stories from Vanity Fair that might interest you:
Harry and William 'broke up forever'
Harry and William, "the feud between royal brothers repeats itself"
Source: Vanity Fair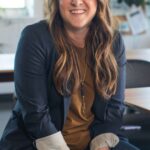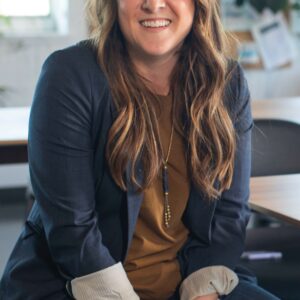 I'm Susan Karen, a professional writer and editor at World Stock Market. I specialize in Entertainment news, writing stories that keep readers informed on all the latest developments in the industry. With over five years of experience in creating engaging content and copywriting for various media outlets, I have grown to become an invaluable asset to any team.
- Article Bottom Advertisement -