The Minister of Finance spoke on the "Morning Press" program of ANT1 about the government's support measures for the citizens, the economic policy and the packages of measures to come.
When asked about the possible abolition of subsistence allowances, Christos Staikouras said that, "we have not yet implemented the measures we have announced.
These are issues that we discuss in general, but not within the next year. The plan is a government four-year plan. We had promised to reduce taxes and I think we have succeeded significantly at this level."
Referring specifically to the 8.5 billion euro support measures, he said that, despite the good big picture that is visible in the economy, the government "understands the big picture and comes and intervenes with measures".
"You all pay much less taxes, we pass it by easily and only look at the prices in the supermarkets. I remind you that this year the country will have a deficit again. If the deficit grows, the country will have to borrow and the citizens will have to pay for it." he said commenting on the proposals for further tax reductions and reminded that "lower incomes have a reduction in ENFIA and income tax".
To a question about reducing the VAT on basic products, he answered:
"I also go to the supermarket and see, I see that there is a 4%-5% reduction in gasoline. We have a picture of all the parameters, all the deposits, which have increased in the last two years.
Today we have exhausted all the fiscal space. 8.5 billion is the biggest package of measures in Europe".
However, the Minister of Finance noted that he estimates that in September "we will see what we will do with fuel, let's see what will happen with electricity, which if it goes up even more, we will have more interventions and the abolition of the solidarity levy".
When asked whether the measures will be before or after the elections, Christos Staikouras stated that "the plan is a four-year plan. On August 20 the country will leave the heightened surveillance regime" and clarified that, "we are not a government of benefits, but government of tax reduction".
Finally, when asked to comment on Erdoğan's interventions, he described them as "unthinkable", stressing that "they will not be accepted" and added that, "the country has set aside a fund of 2 billion euros to strengthen the country and I think this is very good for the defense of the country".
Source: Capital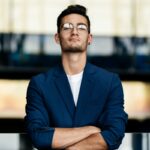 Donald-43Westbrook, a distinguished contributor at worldstockmarket, is celebrated for his exceptional prowess in article writing. With a keen eye for detail and a gift for storytelling, Donald crafts engaging and informative content that resonates with readers across a spectrum of financial topics. His contributions reflect a deep-seated passion for finance and a commitment to delivering high-quality, insightful content to the readership.