The 6th panel of the Superior Court of Justice (STJ) decided this Tuesday (5), by a majority of votes, to maintain the annulment of the conviction of four defendants for the fire at the Kiss nightclub, in Santa Maria (RS).
242 people died and 636 were injured in the concert hall fire in January 2013.
With the decision, the four defendants in the case must undergo a new trial at the Jury Court.
The rapporteur, Minister Rogerio Schietti Cruz, voted to accept the appeal of the Public Ministry of Rio Grande do Sul (MP-RS) and reestablish the popular jury that condemned the defendants. Ministers Antonio Saldanha Palheiro and Sebastião Reis totally rejected the appeal.
Ministers Jesuíno Rissato and Laurita Vaz voted to reject part of the MP's arguments.
Elissandro Sphor and Mauro Hoffmann, managers and former partners of Boate Kiss, and Marcelo de Jesus and Luciano Bonilha, members of the band Gurizada Fandangueira, had been sentenced to sentences ranging from 18 to 22 years in prison, in December 2021.
The Jury ended up annulled by the Court of Justice of Rio Grande do Sul (TJ-RS), in August 2022. The defense of the convicts pointed out nullities regarding the progress of the process and the trial, which was recognized by the TJ.
The 2nd instance court recognized four nullities, to annul the jury, and ordered the release of the four defendants. Among them: irregularities in the choice of judges, with a drawing made in a period shorter than that determined by law; reserved meeting between the presiding judge of the jury and the jurors, during the trial; and the alleged innovation of the prosecution of the Public Prosecutor's Office in the trial in relation to the complaint about the conduct of one of the defendants.
The Public Prosecutor's Office of Rio Grande do Sul then appealed to the STJ.
The case began to be analyzed at the Court in June, but was paralyzed by a request for a review (more time for analysis) by ministers Antonio Saldanha Palheiro and Sebastião Reis.
On the occasion, the rapporteur, Minister Rogerio Schietti Cruz, voted to accept the MP-RS appeal and reestablish the popular jury.
According to the rapporteur's vote, the four defendants should return to prison and the defenses' appeal be reviewed by the TJ-RS so that the court can analyze other points raised by the lawyers.
See also: Eight out of 10 educators suffered aggression in 2023
Source: CNN Brasil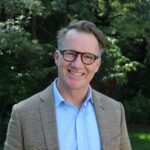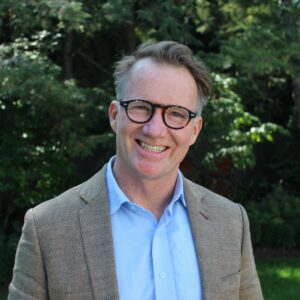 I'm James Harper, a highly experienced and accomplished news writer for World Stock Market. I have been writing in the Politics section of the website for over five years, providing readers with up-to-date and insightful information about current events in politics. My work is widely read and respected by many industry professionals as well as laymen.