This is a live blog. Here's the latest.
10:17 am: Stocks fall deeper into bear market territory
The Dow and S&P 500 entered a bear market last week, putting an end to the historic bull run that began in the throes of the financial crisis. Monday's steep losses have sent the major averages further below their all-time high levels hit just last month.
The Dow is 29.5% below its all-time high level, while the S&P 500 is 27.8% below its high. The Nasdaq Composite is also 27% below its recent high. – Stevens
10:06 am: Volatility index spikes above 73
The Cboe Volatility Index, a measure of investor fear, spiked above 73 on Monday shortly after the opening bell. The VIX, a measure of the 30-day implied volatility of the S&P 500, surged 27% to 73.50 as stocks continued their downward spiral. – Fitzgerald
9:56 am: Germany seals off borders as European countries report record jump in coronavirus deaths
Germany is the latest European country to seal off its borders in an effort to contain the coronavirus outbreak, as the number of deaths in Europe jumped overnight.
As of Monday morning, Germany had shut its borders with Austria, Switzerland, France, Luxembourg, and Denmark. Only German citizens, those who reside in the country and work in a neighboring nation and vice-versa, and physical goods, can cross the German border. Though Berlin is not the first European capital to impose border restrictions, the move marked a U-turn in Chancellor Angela Merkel's policy.
"It's a crisis situation," Friedrich Heinemann, head of public finance at the German-based think tank ZEW, told CNBC about the German decision. — Amaro
9:48 am: Stocks re-open for trading, Dow plummets more than 2,700 points
The major averages are open for trading once again after a 15 minute halt almost immediately after the open. The Dow Jones Industrial Average is down 11.8%, or 2,733 points. The S&P 500 is down 10%, and the Nasdaq Composite is down 11.7%. – Stevens
9:42 am: Market reopens at 9:45 a.m. ET after circuit breaker kicked in
Stocks tanked on Monday, triggering a key market-wide "circuit breaker" designed to prevent the market from falling through the floor.
The circuit breaker has kicked in multiple times in the past few weeks as investors exited the market with the coronavirus outbreak disrupting global supply chains and fueling fears of a recession. The stock market has tumbled into a bear market, or down more than 20% from their recent highs. – Li
9:31 am: Stocks crater at the open, circuit-break kicks in almost immediately and halts trading
Stocks cratered at the open, with the major averages dropping more than 5% and leading to a 15 minute halt in trading after the circuit-breaker threshold was triggered.
According to the New York Stock Exchange, a market trading halt occurs at "three circuit breaker thresholds" on the S&P 500 due to large declines and volatility. The exchange classifies this at three levels based on the preceding session's close in the S&P 500.
Before trading was halted, the Dow Jones Industrial Average fell 2,250 points, or 9.7%. The S&P 500 fell 8%, while the Nasdaq Composite was down 6%. – Stevens
9:13 am: 10-year Treasury yield falls below 0.8%
Following the Fed's surprise move to cut rates to near zero and vow to boost its bond holdings aggressively, the yield on the benchmark 10-year Treasury note dropped 18 basis points to 0.76%. The yield on the 30-year Treasury bond fell 13 basis points to 1.38%. Bond yields move inversely with prices. Still, yields' plunge following the Fed's emergency move was less dramatic than many had thought. "To some extent the rate cut and eventual return to QE were anticipated," said Ian Lyngen, BMO's head of U.S. rates. "For the time being there is an underlying reluctance to press longer rates lower given the experience of last week… investors prefer to hold cash and very front-end securities." – Li
9:09 am: El-Erian blasts Fed, saying it should have been 'laser-focused' on market failures and cut rates later
Economist Mohamed El-Erian said Monday the Federal Reserve wasted a large part of its monetary policy arsenal to fight the economic fallout of the coronavirus by doing things backward.
"There's a problem with both what the Fed did and what the Fed did not do. As result of that, … you saw that clearly in how the futures traded," the Allianz chief economic advisor said on CNBC's "Squawk Box."
"We should have been more laser-like focused on areas of market failures … and then followed up with more general interest rate cuts when that can have an impact," El-Erian argued, stressing that lowering rates and making loans cheaper won't change the spending behavior of consumers who are not leaving their homes. – Belvedere
9:06 am: Apple fined a record $1.2 billion by French antitrust authorities
French antitrust authorities ordered Apple on Monday to pay a 1.1 billion euro ($1.23 billion) fine for anti-competitive behavior. The French competition authority said the iPhone-maker was guilty of creating cartels within its distribution network and abusing the economic dependence of its outside resellers. Two of Apple's wholesalers were also fined for agreeing on prices: Tech Data and Ingram Micro received fines of 76.1 million euros and 62.9 million euros respectively. The French authority said this penalty — totaling 1.24 billion euros — was the largest ever handed down in one case. Shares of Apple were down more than 13% during Monday's premarket trading. – Amaro, Stevens
8:57 am: Bernstein says Tesla's stock is still high
Bernstein analyst Toni Sacconaghi warned that, even after dropping more than 40% from its highs, Tesla's stock "remains high enough that it takes very aggressive assumptions on its future auto business." Sacconaghi added that Tesla shares have "more near-term risk" to financial estimates than most other technology growth stocks. – Sheetz
8:47 am: IMF says it's ready to 'mobilize its $1 trillion lending capacity' to fight coronavirus
The International Monetary Fund on Monday said it "stands ready" to use its $1 trillion lending capacity to help countries around the world that are struggling with the humanitarian and economic impact of the novel coronavirus.
"As a first line of defense, the Fund can deploy its flexible and rapid-disbursing emergency response toolkit to help countries with urgent balance-of-payment needs," wrote Kristalina Georgieva, Managing Director of the International Monetary Fund.
"The Fund already has 40 ongoing arrangements—both disbursing and precautionary—with combined commitments of about $200 billion," she added. "In many cases, these arrangements can provide another vehicle for the rapid disbursement of crisis financing." – Franck
8:28 am: Fed's shocking emergency move triggers more panic selling
Many Wall Street insiders believe the Federal Reserve's extraordinary move could backfire and trigger even more panic selling. The Fed announced rate cuts and a bond-buying program Sunday in an aggressive bid to save the economy from the coronavirus fallout and calm the markets. The Fed pulled the trigger three days before its scheduled meeting on March 18. Sunday's action marked the second emergency rate cut in just two weeks. "Some times the massive Fed interventions have generated even more panic selling in the markets as it shows the severity and concern of Fed officials of just how bad the risks are that the economy faces," said Chris Rupkey, MUFG 's chief financial economist. Many believe the central bank will eventually follow by re-instituting the Commercial Paper Funding Facility used during the financial crisis to provide liquidity in the market. – Li
8:18 am: Copper hits lowest level since 2016
As the coronavirus-related sell-off hits every corner of the market, copper fell to a multi-year low on Monday. The metal hit $2.346 per pound, its lowest level since Nov. 9, 2016. – Francolla, Stevens
7:57 am: Clayton: Market circuit breakers served their purpose well
Even as stocks tumbled into bear market territory at record pace last week, actual market functioning was efficient, Securities and Exchange Commission Chairman Jay Clayton told CNBC. Specifically, the market circuit breakers, which halt trading when the S&P 500 tumbles past certain levels, did what they were supposed to do last Monday and Thursday, the chief regulator said on "Squawk Box." His comments come amid anticipation that trading will again be halted at the open Monday. "When we had the circuit breakers tripped last week, markets functioned well on the reopen. We were very pleased to see that," he said. Clayton also addressed the outage at free trading platform Robin Hood, saying disruptions can happen during times of stress. "People should expect bumps in the road. We're doing to deal with them," he said. – Cox
7:47 am: NYSE implements new procedures for floor participants due to coronavirus
CNBC's Bob Pisani reports that while entering the NYSE Monday morning a medical team was at the entrance. An attendant took his temperature and he was asked to fill out a one-page questionnaire on whether he was feeling ill or had traveled out of the country. — Melloy
7:43 am: Harley-Davidson down more than 11% as RBC cuts to underperform based on coronavirus uncertainty
Shares of Harley-Davidson slid more than 11% in premarket trading after RBC downgraded the stock to an underperform rating based on the uncertainty surrounding the coronavirus outbreak. "Overall, we are cautious on motorcycle industry growth, as we believe there are real secular pressures. Additionally, the COVID-19 pandemic has lead to an increasingly uncertain macro and thus discretionary purchasing outlook and (more importantly) trajectory of eventual recovery, which further exacerbates HOG's structural challenges," the analysts said. The firm also cut its target to $17, which is 28% below where the stock currently trades. — Stevens
7:38 am: Coronavirus update
The deadly coronavirus that has roiled markets in recent weeks has set off a series of government protocols like travel bans and statewide school closures. Officials at the city, state and national government have all stepped in, encouraging "social distancing" in order to curb the fast-spreading virus. The coronavirus has infected more than 150,000 people globally and killed more than 5,700, according to the World Health Organization. —Fitzgerald
7:29 am: Airlines crater after capacity cuts
Alongside the broader market, airlines cratered in premarket trading on Monday as the coronavirus continues to weigh on the beaten down travel industry. American Airlines, which was down 16% in the premarket, cut 75% of its international capacity, as the airline sees a drop in demand. United, which fell 15%, cut half of its capacity for all flights and Delta, down 13%, cut 40% of its system-wide capacity. —Fitzgerald
7:26 am: Oil slide continues as U.S. West Texas Intermediate falls more than 6%, breaking below $30
After posting its worst week since the financial crisis, oil was once again under pressure on Monday as the coronavirus outbreak continues to dent demand. U.S. West Texas Intermediate crude fell 6.6% to trade at $29.67 per barrel, while international benchmark Brent crude was down 9.4%, putting it at $30.63 per barrel. "The demand drop unfolding is like nothing anyone has ever witnessed," Simmons Energy analyst Pearce Hammond said in a note to clients Sunday. — Stevens
7:24 am: Stock futures hit "limit down" levels
Contracts on the S&P 500 dropped 5%, reaching a "limit down" band made by the CME futures exchange to prevent further losses. No prices can trade below that threshold, only at higher prices than that down 5% limit. Dow Jones Industrial Average futures plunged more than 1,000 points, also triggering the limit down level. The halt occurs during non-U.S. trading hours — that is before the 9:30 a.m. ET open of regular trading. If the sell-off accelerates during the regular trading hours, the so-called circuit breakers could kick in once again. If the S&P 500 drops 7% after the market open, trading will pause for 15 minutes.
The SPY ETF plummeted 9% in the premarket, signaling that a "circuit breaker" will be triggered shortly after the regular session starts. ETFs that track the Dow and Nasdaq 100 — the SPDR Dow Jones Industrial Average ETF Trust (DIA) and Invesco QQQ Trust — were also down more than 8%. — Li
7:12 am: Stocks are set for a massive tumble even after Fed stimulus announced
U.S. stocks were headed for another sharp downturn on Monday as concerns over the coronavirus' impact on the global economy outweighed the monetary stimulus announced by the Federal Reserve on Sunday. Dow, S&P 500 and Nasdaq 100 futures were all at their "limit down" levels, trading 5% below the indexes' previous close. The ETFs that track the major averages pointed to even more pain than futures, falling more than 9% in the premarket. The Fed cut rates to essentially zero on Sunday and launched a massive $700 billion easing program. —Imbert
– CNBC'S Maggie Fitzgerald, Jeff Cox, Thomas Franck, Michael Sheetz, Silvia Amaro, Matt Belvedere and John Melloy contributed reporting.
Subscribe to CNBC PRO for exclusive insights and analysis, and live business day programming from around the world.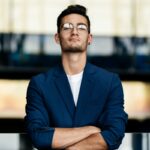 Donald-43Westbrook, a distinguished contributor at worldstockmarket, is celebrated for his exceptional prowess in article writing. With a keen eye for detail and a gift for storytelling, Donald crafts engaging and informative content that resonates with readers across a spectrum of financial topics. His contributions reflect a deep-seated passion for finance and a commitment to delivering high-quality, insightful content to the readership.