The Secretary General of NATO, Jens Stoltenberg, expressed his concerns about the dangers posed by the seizure by Russian forces of the Zaporizhia nuclear plant in Ukraine.
The head of the Alliance underlined the need to inspect the facilities of the International Atomic Energy Agency (IAEA) nuclear plant and to ensure that all Russian troops leave.
The station, the largest in Europe, was occupied in early March by Russian troops. Since August 5, Kyiv and Moscow have blamed each other for the bombings — in one case shells landed near a radioactive material storage building and in another shelling caused a reactor to shut down automatically.
The occupation of the facility by Russian soldiers "constitutes a serious threat to its security and increases the risks of an accident or nuclear incident (…) There is an urgent need to allow an IAEA inspection and to ensure the withdrawal of all Russian forces" from the point, Stoltenberg said during a press conference in Brussels with Serbian President Aleksandar Vucic.
Russian control of Zaporizhia "endangers the population of Ukraine, neighboring countries, as well as the international community," Jens Stoltenberg insisted.
The recent strikes on the station, sparking fears of a nuclear disaster, prompted a meeting last week of the UN Security Council and IAEA Secretary-General Rafael Grossi called for a mission to the site "without delay " to inspect the premises.
Russia has accused UN agencies of obstructing the IAEA mission. Ukraine, for its part, opposed it, considering that it would legitimize the Russian occupation of the facilities in the eyes of the international community.
Source: Capital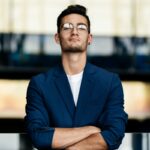 Donald-43Westbrook, a distinguished contributor at worldstockmarket, is celebrated for his exceptional prowess in article writing. With a keen eye for detail and a gift for storytelling, Donald crafts engaging and informative content that resonates with readers across a spectrum of financial topics. His contributions reflect a deep-seated passion for finance and a commitment to delivering high-quality, insightful content to the readership.