Two of Greece's leading hotel groups have announced the conclusion of a strategic agreement, which consists in the long-term lease of all the hotels of the Cypriotis Group from the HotelBrain Group.
The HotelBrain Group is the largest hotel group in Greece, having in its portfolio 87 privately owned – through long-term leases – hotels, with a total capacity of 5,500 rooms, in 37 destinations throughout Greece. At the same time, it provides integrated hotel unit management services to an additional 90 third-party hotels. The Cypriot Group has 5 modern privately owned hotel units on the island of Kos, with a total capacity of 1,500 rooms, 4,500 beds, two conference centers with the capacity to host 7,500 delegates, being the largest hotelier in Kos and one of the largest in the sensitive area of ​​the Eastern Aegean. The Cypriot Group, having overcome the Covid-19 crisis, is now securing the future of its hotels and highlighting the true value of its assets. At the same time, it shields the liquidity of the Group and participates in the future surplus value from the operation of the hotels under the auspices of HotelBrain.
The President and CEO of G. Kypriotis S.A., Costas Kypriotis, said: "Our cooperation with the HotelBrain Group, the largest, purely Greek and most reliable hotel group, ensures not only significant financial benefits, but also the all of the Group's staff, who during all these difficult years supported both the hotels and our dignity in practice. in the field of medical and conference tourism".
Mr. Panos Paleologos, Founder and CEO of HotelBrain Group, said: "We welcome the hotels of the Cypriotis Group to our portfolio and we are committed to being worthy of the trust shown in us, as well as the effort that the Cypriotis Group has put in all these We consider the hotel product of the Cypriotis Group to be excellent and we estimate that in the medium term and within the framework of our know-how and strategic partnerships we will ensure the stable and uninterrupted operation of the hotels and achieve a significant improvement in both quantitative and qualitative sizes of units".
The law firm of Kontogeorgiou & Bakopanos and associates acted as legal adviser on the transaction.
Source: Capital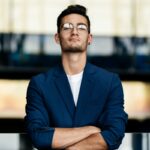 Donald-43Westbrook, a distinguished contributor at worldstockmarket, is celebrated for his exceptional prowess in article writing. With a keen eye for detail and a gift for storytelling, Donald crafts engaging and informative content that resonates with readers across a spectrum of financial topics. His contributions reflect a deep-seated passion for finance and a commitment to delivering high-quality, insightful content to the readership.