The study network "Passei Direto", part of the digital education company UOL EdTech, launches this Monday (8) a new artificial intelligence tool capable of responding to student demands in different areas of knowledge.
The "little robot", which will be called Ed, is the first tool of its kind that can be used by millions of students registered in the online study network.
The CTO of UOL EdTech, André Simões, explained that the purpose of "Passei Direto" is to connect students with each other, to solve each other's doubts. "And this little robot will answer any of the students' academic questions, from the easiest to the most difficult, from calculus to literature," he explained.
For him, the main advantage of artificial intelligence is "the possibility for the student to ask any question, at any time, any time of the day, seven days a week, without depending on any human to help. I would say that this dynamic of the person having a quick response generates a lot of time savings, and it is the great differentiator".
Regarding the possibility of the robot making a mistake, Simões said that he intends to rely on the "power of the community". "We have many students using the platform, some with more experience in certain contents. So, every response on the platform, whether from artificial intelligence or from the students themselves, is validated by the other students on the network," he explained.
"If there is an answer that is apparently not correct, that is being disregarded. Given the feedback from more people, that is being disregarded", he explained, using the social media algorithm as an example, which understands user signals and recommends some content more and less others.
Like other similar tools, Ed also gets smarter with use.
"It will be connected to the entire user and content base of Passei Direto. There are more than 36 million registered users, more than 14 million contents on our platform, and we use all this type of information to feed this artificial intelligence and provide increasingly targeted answers", said the CTO of UOL EdTech.
Simões believes that artificial intelligence will add to education, but he also doesn't think that teachers will be replaced. "Our platform always ends up being a complement to the student's studies", he said.
He considers that the great potential of tools like this for the field of education lies precisely in the fact that the robot becomes more intelligent and more specialized over time. "It tends to infinity, right? With time, we basically have something in our hands that could solve anything. This can be used in many fields, from answering academic questions to creating new content."
Source: CNN Brasil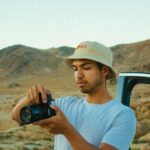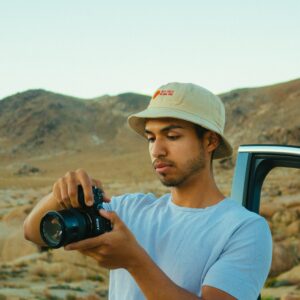 Charles Grill is a tech-savvy writer with over 3 years of experience in the field. He writes on a variety of technology-related topics and has a strong focus on the latest advancements in the industry. He is connected with several online news websites and is currently contributing to a technology-focused platform.