- Article Top Advertisement -
The combined immunity of natural coronavirus infection and that produced from vaccination, called "hybrid immunity", offers greater protection against the disease, according to a large study published this Wednesday (18), in the journal Lancet Infectious Diseases.
One year after developing hybrid immunity, a person is up to 95% less likely to have the severe form or need hospitalization due to infection. Among those infected for a year who were not immunized, the percentage drops to 75%.
- Article Inline Advertisement 1-
The analysis demonstrates the advantages of vaccination even after people have had Covid-19. Based on data from 26 studies, the analysis shows that protection against serious illness and hospitalization remains high 12 months after the development of hybrid immunity or infection, when compared to unvaccinated and uninfected individuals.
According to the study, the protection against re-infection was lower than that against severe disease, although still substantial. Those with hybrid immunity had a 42% lower chance of being reinfected a year later. Those who had been infected before without vaccination had a 25% lower chance of reinfection.
Study highlights
The global increase in the Omicron variant, identified in November 2021, has resulted in many individuals with the hybrid immunity, developed through a combination of SARS-CoV-2 infection and vaccination.
The researchers reviewed the scientific literature with the aim of measuring the magnitude and duration of the protective efficacy of previous infection by the virus and hybrid immunity against new infections and severe disease caused by the variant.
Experts investigated studies with different methodologies available in various scientific publication portals and international databases, covering the period from January 1, 2020 to June 1, 2022. Keywords related to SARS-CoV-2, reinfection were used. , protective efficacy, previous infection, presence of antibodies and hybrid immunity.
The main outcomes were the protective efficacy against re-infection and against hospitalization or serious illness of hybrid immunity, hybrid immunity relative to prior infection alone, hybrid immunity relative to prior vaccination alone, and hybrid immunity relative to hybrid immunity with lower doses of vaccine.
We included 11 studies reporting the protective efficacy of prior SARS-CoV-2 infection and 15 studies reporting the protective efficacy of hybrid immunity.
For prior infection, there were 97 estimates. THE efficacy of prior infection versus hospital admission or severe illness was 74.6% at 12 months . already the efficacy of prior infection versus reinfection decreased to 24.7% in 12 months.
For hybrid immunity, there were 153 estimates. THE effectiveness of hybrid immunity against hospitalization or severe illness was 97.4% in 12 months with primary series vaccination and 95.3% at 6 months with first booster vaccination after infection or most recent vaccination .
Against reinfection, the effectiveness of hybrid immunity after primary vaccination decreased to 41.8% in 12 months, while effectiveness of hybrid immunity after the first booster dose decreased to 46.5% at 6 months.
"All estimates of protection declined in months against reinfection, but remained high and sustained for hospital admission or severe illness. Subjects with hybrid immunity had the greatest magnitude and durability of protection and, as a result, may extend the period before booster vaccinations are required compared to subjects who were never infected," the authors say in the paper.
Source: CNN Brasil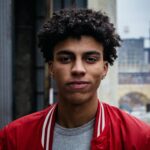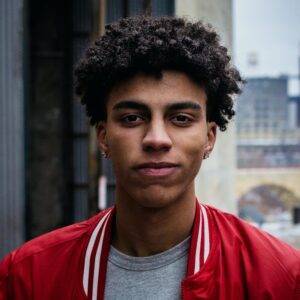 I am an experienced journalist and writer with a career in the news industry. My focus is on covering Top News stories for World Stock Market, where I provide comprehensive analysis and commentary on markets around the world. I have expertise in writing both long-form articles and shorter pieces that deliver timely, relevant updates to readers.
- Article Bottom Advertisement -