Thousands of Sudanese protested today, defying tear gas fired at them by security forces, demanding the return of politicians to power, nearly ten months after a military coup in the country.
The October 25, 2021 coup by army chief General Abdel Fattah al-Burhan violently ended the political transition process that had begun in 2019 after the overthrow of the Islamic military dictatorship of Omar al-Bashir.
Since that day, every week, citizens take to the streets and shout slogans such as "no to military rule" and "the people want politicians".
Today, thousands of people mobilized again in Khartoum and other cities, despite the crackdown on previous protests. According to medical sources, 116 people have been killed so far in these demonstrations, while thousands of others have been injured.
Reiterating adamantly that there will be "neither negotiation nor compromise" with military rule, Sufi leader Al Tayeb al-Jed has rallied military, tribal leaders, diplomats and Islamists around a road map aimed at reviving the democratic transition. He says he wants to get the country out of the impasse, at a time when the international community stopped giving $2 billion a year in aid to Sudan, one of the world's poorest countries, after the coup.
General Burhan said in early July that he was ready to cede power to a civilian government, without however resigning from his post. And the regime's "number 2", Mohamed Hamdan Daglo or "Khemedi", the head of the notorious paramilitary organization Rapid Support Forces (FSR) considers the coup "failed" and declares that he is ready to intervene "if Sudan is led to cliff".
Source: RES-MPE
Source: Capital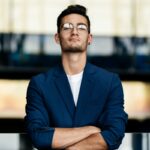 Donald-43Westbrook, a distinguished contributor at worldstockmarket, is celebrated for his exceptional prowess in article writing. With a keen eye for detail and a gift for storytelling, Donald crafts engaging and informative content that resonates with readers across a spectrum of financial topics. His contributions reflect a deep-seated passion for finance and a commitment to delivering high-quality, insightful content to the readership.