This is CNBC's live blog covering all the latest news on the coronavirus outbreak. All times below are in Eastern time. This blog will be updated throughout the day as the news breaks.
Global cases: More than 800,000
Global deaths: At least 38,714
US cases: At least 164,610
US deaths: At least 3,170
The data above was compiled by Johns Hopkins University.
12:17 pm: New York state just surpassed China's Hubei province for reported coronavirus cases
New York just became the coronavirus epicenter of the world as the number of confirmed COVID-19 cases across the state surpassed China's Hubei province, where the outbreak originated about three months ago.
Gov. Andrew Cuomo said the state confirmed 9,298 new COVID-19 cases overnight, bringing the total to 75,795. According to Johns Hopkins University, China's Hubei province has reported 67,801 confirmed cases since the virus emerged there in December.
With 43,139 confirmed cases, New York City accounts for more than half of all cases in New York state. —Will Feuer
12:13 pm: Large investors still say they aren't ready to sell as coronavirus crisis continues
Investors grew increasingly concerned about the U.S. economy and the stock market as March wore on, but they also said they aren't ready to abandon their stocks, according to several surveys.
The vast majority of the institutional clients surveyed by Citi expect an economic downturn and earnings estimates to be cut further in 2020, but they are more bullish on equities. About 70% of institutional clients think that a 20% climb for stocks is more likely than another 20% tumble.
"Intriguingly, despite recession fears, 80% want to commit new cash to equities, but greater than 85% see large caps as outperforming and 65%+ perceive growth stocks to outpace value names," Citi said in a note. —Jesse Pound
12:07 pm: Dr. Fauci sees 'glimmers' that social distancing is 'dampening' coronavirus outbreak
Anthony Fauci, director of the National Institute of Allergy and Infectious Diseases, right, speaks as U.S. President Donald Trump listens during a Coronavirus Task Force news conference in the Rose Garden of the White House in Washington, D.C., U.S., on Sunday, March 29, 2020.
Stefani Reynolds | Bloomberg | Getty Images
U.S. health officials see "glimmers" that social distancing efforts to slow the spread of the coronavirus are beginning to dampen the outbreak, White House health advisor Dr. Anthony Fauci said.
Americans are still "in a very difficult situation," the director of the National Institute of Allergy and Infectious Diseases said on CNN. "We hope and I believe it will happen that we may start seeing a turnaround, but we haven't seen it yet. We're just pushing on the mitigation."
"You don't want to get overconfident. You just want to keep pushing," he added.
The rate of new hospitalizations from COVID-19 in places such as New York are beginning to slow and are "possibly" beginning "to flatten out," Fauci said. —Berkeley Lovelace Jr.
12:01 pm: Gov. Cuomo says coronavirus is 'more dangerous' than expected as New York cases jump 14% overnight to 75,795
Coronavirus cases in New York state jumped 14% overnight to 75,795 while 1,550 people have died from COVID-19, Gov. Andrew Cuomo said.
"I'm tired of being behind this virus. We've been behind this virus from day one," Cuomo said at a press conference in Albany. "We underestimated this virus. It's more powerful, it's more dangerous than we expected."
On Monday, Cuomo issued a call on health-care workers across the United States to travel to New York to help the state battle the worst coronavirus outbreak in the nation. He said the outbreak in New York isn't an anomaly and will hit every part of the U.S.
"We're the ones who are hit now. That's today, but tomorrow it's going to somewhere else, whether it's Detroit, whether it's New Orleans. It will work its way across the country," the governor said. —Berkeley Lovelace Jr.
11:53 am: Sony delays almost entire movie slate to 2021, proving studios are still committed to theaters
Nearly every Sony Pictures title due out in 2020 has been pushed to next year in the wake of the global coronavirus outbreak.
On Monday, the company announced it would debut "Morbius," "Ghostbusters: Afterlife," "Uncharted" and "Peter Rabbit 2″ in 2021. Theaters across the U.S. and internationally have shuttered and intend to remain closed for at least the next two months, if not later into the summer.
"Ghostbusters: Afterlife," which was slated for July 20, will now arrive in theaters on March 5, 2021. "Morbius" has been pushed from July 31 to March 19, 2021. "Peter Rabbit 2" which had already been moved once from April to August is now set for Jan. 15, 2021.
The video game adaptation of "Uncharted" has also been displaced from its March 5, 2021 date to Oct. 8, 2021 and an untitled Marvel/Sony movie has been delayed from that Oct. 8 date and is now undated. —Sarah Whitten
11:45 am: FEMA is sending 250 ambulances, hundreds of medical workers and 85 refrigerated trucks to NYC to fight coronavirus outbreak
A worker moves part of a delivery of 64 hospital beds from Hillrom to The Mount Sinai Hospital during the outbreak of the coronavirus disease (COVID-19) in Manhattan, New York City, March 31, 2020.
Andrew Kelly | Reuters
The Federal Emergency Management Agency is sending 250 ambulances, about 500 EMTs and paramedics and 85 refrigerated trucks to serve as temporary mortuaries to New York City, the epicenter of the coronavirus outbreak in the U.S., city officials said.
The ambulances, 100 of which have already arrived, will increase capacity to transport coronavirus patients between medical facilities and assist the Fire Department with responding to a record number of medical calls, Mayor Bill de Blasio's office said in a press release. The city's Emergency Management System has seen medical calls surge by 50% during the pandemic over normal daily call volume.
"Our EMTs and paramedics are facing an unprecedented number of medical calls each day. There has never been a busier time in the history of EMS in New York City," New York City Fire Commissioner Daniel Nigro said in a statement. —Noah Higgins-Dunn
11:36 am: The coronavirus crisis is ushering in a new generation of working from home perks
Working from home certainly has its drawbacks, but some employees have arguably never had it so good.
For many, setting up a home office while in self-isolation can mean sharing desk space with kids, having furry friends participate in conference calls or writing a presentation from an unloved guest bedroom — while working longer days, too.
But some companies are now giving staff generous working from home perks, providing home-office budgets, entertainment packages for children, and psychotherapy sessions. One business is even delivering wine to employees for a virtual tasting session over video call, while fitness app ClassPass is providing private online classes to staff from companies such as Lyft and M&C Saatchi. —Lucy Handley
11:27 am: Cramer sees new, five-minute test as possible turning point in coronavirus-driven market decline
CNBC's Jim Cramer said that the development of a faster coronavirus test could turn the tide in fighting the outbreak — and by extension, the battered economy and the stock market.
"When you find out who has it, everything changes" because maybe we find out more people have had it and recovered, Cramer said on CNBC. People who test positive will know to seek medical attention and to quarantine themselves, he said. "Then suddenly we get a new world," and the U.S. can start thinking about reopening the economy and getting Americans back to work, he said. —Matthew Belvedere
11:23 am: China coronavirus case numbers can't be compared to elsewhere, economist says
Official tallies of COVID-19 cases in China cannot be believed or compared to other countries, economist Derek Scissors said.
"There's been no mass testing, which means the numbers should not be compared to the United States, where we are now doing, late, mass testing," the chief economist at the China Beige Book said on CNBC's "Squawk Box."
Scissors' comments Tuesday came shortly after a Chinese health official said the country will begin reporting asymptomatic coronavirus cases in mainland China on Wednesday.
China had 1,541 asymptomatic coronavirus patients under observation as of Monday, according to an official from the country's National Health Commission. —Kevin Stankiewicz
11:13 am: Beleaguered cruise ship company Carnival to raise $6 billion in stock and debt, shares jump
Carnival is issuing $6 billion in stock and debt as the beleaguered cruise ship company tries to shore up its finances after suspending operations following COVID-19 outbreaks on at least three of its ships.
The company said it plans to issue $1.25 billion in stock, $3 billion in secured notes and $1.75 billion in convertible notes all due 2023. Carnival's stock dropped by about 15% in premarket trading after the announcement, but recovered after the markets opened, rising more than 10%. —William Feuer
11:07 am: Coronavirus shock is pushing global growth toward zero, S&P says
With the worldwide economic turbulence wrought by the coronavirus crisis and nationally enforced lockdowns across major markets, global growth is set to be pushed toward zero, analysis from S&P Global Ratings predicts.
"In response to the ongoing extraordinary impact of the coronavirus pandemic on economic activity and financial markets, we have marked down global growth to just 0.4% this year, with a rebound to 4.9% in 2021," S&P's global chief economist Paul Gruenwald wrote in a research note published Tuesday. "The decline in activity will be very steep."
The dire 0.4% forecast would be a level the world hasn't seen since the economic crash of 1982, when global growth was calculated at 0.43%, at the time the worst financial downturn since the Great Depression of 1929-1933.
Before the coronavirus pandemic, S&P's forecast for growth in 2020 was 3.3%. —Natasha Turak
11:00 am: Biggest US student loan guarantor, Ascendium, partially halts collection of defaulted loans
Ascendium Education Solutions, the biggest student loan guarantors in the nation, announced that it has partially halted the collection of all defaulted student loans, in response to the COVID-19 pandemic.
The nonprofit guarantor stated that it will not garnish wages, tax refunds or Social Security payments, effective March 26 for at least 60 days. It will also refund all Treasury offsets and garnished wages from March 13 forward.
"Ascendium is committed to doing what is right and helping borrowers succeed, and the best way we can do that now is by giving borrowers the opportunity to focus on what truly matters," said Ascendium Education Solutions President and CEO Jeff Crosby.
The announcement came after Congress passed the $2 trillion coronavirus relief bill that halted involuntary collections. The U.S. Department of Education Secretary Betsy DeVos also announced on March 25 that the Department will stop collection actions and wage garnishments to aid borrowers. —Jasmine Kim
10:58 am: Simon Property furloughs 30% of workforce, adding to avalanche of coronavirus-related retail layoffs
The biggest U.S. mall owner, Simon Property Group, has furloughed about 30% of its workforce, CNBC has learned, as the company copes with all of its properties being temporarily shut because of the coronavirus pandemic.
The furloughs impact full- and part-time workers, at its Indianapolis headquarters and at its malls and outlet centers across the U.S., a person familiar told CNBC. The person asked to remain anonymous because the information has not been disclosed publicly.
There were also layoffs. An exact number of those employees permanently let go could not immediately be determined. —Lauren Thomas
10:45 am: Why coronavirus probably won't force American grocers to run out of food
Alarmed consumers rushed to supermarkets hoarding groceries and cleaning products, leaving some stores trying to keep up with the surge in demand. The U.S. is not going to run out of food, experts say. The country has a food waste problem rather than a shortage. According to the USDA, 30% to 40% of food in America is wasted annually.
10:37 am: More Americans have died of coronavirus than in 9/11 terror attacks
The outbreak has now killed more than 3,170 people in the U.S., according to Johns Hopkins University, which is more than the number of people who died in the September 11, 2001 terror attacks. U.S. officials expect the COVID-19 death toll in so-called hot spots like New York to rise in the coming weeks as an influx of patients threaten to overwhelm hospital systems across the country. —William Feuer
9:53 am: First cell treatment to fight the coronavirus awaits FDA approval for clinical trial
New Jersey-based therapeutics company Celularity announced that its cancer treatment CYNK-001 is awaiting "investigational new drug" status for COVID-19 from the Food and Drug Administration, which could come any day. Once the treatment gets the status, it will immediately enter a preliminary clinical trial to see if it can help people suffering from the illness. Independent immunologists say the rationale for the treatment is solid but warn that it could exacerbate the most severe cases of the disease. If the new strategy proves effective, Celularity stands ready to rapidly increase production. —Charlie Wood
9:49 am: Belarus' president dismisses coronavirus risk, encourages citizens to drink vodka and visit saunas
Belarusian President Alexander Lukashenko talks during a Russian-Belarusian talks on February 15, 2019 in Sochi, Russia.
Mikhail Svetlov | Getty Images
Belarus President Alexander Lukashenko has refused to implement a lockdown in the country of roughly 9.5 million people, reportedly suggesting that others have done so as an act of "frenzy and psychosis," according to Sky News. The president of Belarus has urged citizens to drink vodka, go to saunas and return to work. In Belarus — a country that borders Latvia, Lithuania, Poland, Russia and Ukraine — 152 people have contracted COVID-19 infections, with no deaths. —Sam Meredith
9:42 am: Airlines receiving coronavirus aid will be allowed to consolidate routes into fewer airports
The U.S. Department of Transportation will allow airlines that receive coronavirus aid to consolidate certain routes, giving carriers some breathing room in requirements for the relief.
Congress last week approved $50 billion in aid for U.S. airlines, part of the $2 trillion coronavirus relief package. Half of the aid is available in grants that wouldn't have to be paid back, a victory for the airline industry that lobbied against an all-loans package. The grants are dedicated to maintaining payroll, and airlines that accept them have to commit not to furlough workers through Sept. 30. —Leslie Josephs
9:35 am: Stocks fall as the Dow wraps up its worst first quarter ever
Stocks fell Tuesday morning, the last day of the first quarter, as investors wrapped up a period of historic market volatility sparked by the coronavirus pandemic.
The Dow Jones Industrial Average traded 88 points lower, or 0.4%. The S&P 500 slid 0.4% along with the Nasdaq Composite.
Tuesday's losses gave back some of the sharp gains from the previous session. The Dow jumped nearly 700 points on Monday led by an 8% pop in Johnson & Johnson after it announced a vaccine candidate for the coronavirus. The S&P 500 rallied 3.4%. —Fred Imbert, Yun Li
9:32 am: Travelers through TSA checkpoints dropped to 154,080 Monday from 2.3 million last year
The Transportation Security Administration said 154,080 passengers went through a TSA checkpoint on Monday, a sharp drop from 2.3 million travelers on the same day a year earlier and down from 180,002 on Sunday. —Melodie Warner
9:28 am: Wimbledon tennis tournament to be canceled, reports say
England's Wimbledon tennis tournament is likely to be canceled as organizers hold an emergency board meeting Wednesday, according to a report from the Financial Times. The Grand Slam tournament was set to start June 29. Major sporting events have been canceled or rescheduled around the world, including the 2020 Summer Olympics in Tokyo, which was postponed on March 24. —Hannah Miller
9:19 am: Energy drink sales fell 5% last week as stay-at-home orders discourage convenience store visits
Energy drink sales fell 5% in the week ended March 22, according to a note from Stifel analyst Mark Astrachan. Three-quarters of Americans are under some kind of stay-at-home order, discouraging them from visiting convenience stores, which account for about 70% of energy drink sales. Monster Beverage's sales were flat in the same time period. Coca-Cola Energy's sales have declined 21% sequentially, and performance energy drink Bang has seen its sales fall 5% over the last two weeks ended March 22. —Amelia Lucas
9:06 am: CDC may recommend people cover their faces in public
Officials at the Centers for Disease Control and Prevention are considering changing its official guidance to encourage people to cover their faces in public amid the coronavirus pandemic, The Washington Post reported, citing a federal official. The official, who spoke on the condition of anonymity, said the new guidance would make clear that the general public should use do-it-yourself cloth coverings and not medical masks, which are in short supply and needed by health-care workers. —Washington Post
8:27 am: Stock futures fall more than 1% as the Dow heads for its worst first quarter ever
Stock futures dropped in choppy morning trading, as the market tries to make back some of the deep losses triggered by the coronavirus pandemic.
At 8:22 a.m. ET, futures on the Dow Jones Industrial Average were 287 points lower, or 1.3%. S&P 500 futures traded 1.4% lower while Nasdaq-100 futures slid 1.1%. —Fred Imbert, Yun Li
8:01 am: US continues rapid rise in cases
7:49 am: Walmart will start taking employees' temperatures before shifts
Walmart will start taking employees' temperatures when they report to work and tell them to stay home or seek medical care if they have a fever of at least 100 degrees.
The retailer also said it's ordering masks for employees and will offer masks and gloves for them to wear, if they choose. The company said the masks will be high quality, but not the N95 respirators that at-risk health-care workers need.
In a post on Walmart's website, John Furner, president and CEO of Walmart U.S., and Kath McLay, president and CEO of Sam's Club, said the additional steps are new ways the retailer is trying to keep employees safe during the coronavirus pandemic. —Melissa Repko
7:47 am: Ford postpones reopening 'key' plants
Less than a week after Ford Motor said it would restart production at "key" plants in North America beginning in early April, the company has postponed those plans as the coronavirus spreads throughout the U.S.
Ford said it is delaying the restart of a car plant in Mexico as well as four truck, SUV and van plants in the U.S. " to help protect its workers." The company declined to provide a new timeline for reopening the plants.
"The health and safety of our workforce, dealers, customers, partners and communities remains our highest priority," said Kumar Galhotra, Ford president of North America. "We are working very closely with union leaders — especially at the UAW — to develop additional health and safety procedures aimed at helping keep our workforce safe and healthy." —Michael Wayland
7:33 am: EU executive warns emergency laws cannot flout democracy
Ursula von der Leyen, president of the European Commission, delivers a speech during a special address on day two of the World Economic Forum (WEF) in Davos, Switzerland, on Wednesday, Jan. 22, 2020.
Bloomberg
The European Union's executive warned member states that emergency measures adopted by governments to fight the coronavirus crisis cannot undercut democracy.
"It is of utmost importance that emergency measures are not at the expense of our fundamental principles and values … Democracy cannot work without free and independent media," European Commission President Ursula von der Leyen said in a statement. "Any emergency measures must be limited to what is necessary and strictly proportionate. They must not last indefinitely … governments must make sure that such measures are subject to regular scrutiny," she added after Hungary's rightist prime minister, Viktor Orban, secured the indefinite right to rule by decree. —Reuters
6:59 am: Spirit cancels New York area flights after CDC warning
Low-cost U.S. carrier Spirit Airlines said it will cancel all flights to and from New York, Connecticut, and New Jersey after U.S. officials warned against travel to the area because of the COVID-19 pandemic.
Spirit, which appeared to be the first major U.S. carrier to cancel all flights to the tri-state region, said it was responding to this weekend's Centers for Disease Control and Prevention advisory warning against all nonessential travel to and from the area. Spirit said it will suspend service to the airports it serves in the region, New York LaGuardia, Newark, Hartford, Niagara Falls, and Plattsburgh, New York, through at least May 4. —Reuters
6:23 am: Spain's daily death toll hits 849, highest level since since epidemic started
A man wearing a face mask is wheeled into La Paz hospital on March 23, 2020 in Madrid, Spain.
Denis Doyle | Getty Images
Spain's death toll reached 8,189, up from 7,340 the day before, the country's health ministry said.
The 849 deaths in 24 hours is the highest daily death toll since the epidemic started in Spain, Reuters noted. The total number of coronavirus infections rose to 94,417, up from 85,195 on Monday. —Holly Ellyatt
5:51 am: Iran's death toll from coronavirus climbs to 2,898, health official says
Iran's death toll from coronavirus has reached 2,898, with 141 deaths in the past 24 hours, the country's health ministry spokesman Kianush Jahanpur told state TV, Reuters reported. The total number of infected cases has jumped to 44,606.
"In the past 24 hours, there have been 3,111 new cases of infected people. Unfortunately, 3,703 of the infected people are in a critical condition," Jahanpur said. —Holly Ellyatt
4:43 am: China to start reporting asymptomatic cases from April 1
An official from China's National Health Commission has said that the country is to start testing asymptomatic cases starting tomorrow, Reuters reported. It has 1,541 asymptomatic coronavirus patients under observation as of end of March 30.
The commission said 205 of the patients under observation are from overseas. —Holly Ellyatt
4:17 am: Germany's RKI optimistic about flattening of coronavirus infection curve
The head of Germany's Robert Koch Institute for infectious diseases said his optimism about the flattening of the coronavirus infection curve was justified, adding that this would be clearer after Easter, Reuters reported.
However, Lothar Wieler, president of the institute, told a news conference that the current mortality rate of 0.8% in Germany would rise further. —Reuters
4:10 am: European markets climb as sentiment buoyed by China data
European markets advanced, following a positive lead set in Asia after Chinese manufacturing data rebounded in March, despite the coronavirus pandemic. The pan-European Stoxx 600 climbed 1.7% in early trade, with travel and leisure stocks jumping 4.7% to lead gains as all sectors and major bourses entered positive territory.
European stocks reacted positively to data showing that China's official manufacturing Purchasing Managers' Index for March came in better than some analysts expected. —Holly Ellyatt and Elliot Smith
Read CNBC's coverage from CNBC's Asia-Pacific and Europe teams overnight here: China to test asymptomatic cases; Iran's new infections jump by 3,000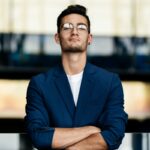 Donald-43Westbrook, a distinguished contributor at worldstockmarket, is celebrated for his exceptional prowess in article writing. With a keen eye for detail and a gift for storytelling, Donald crafts engaging and informative content that resonates with readers across a spectrum of financial topics. His contributions reflect a deep-seated passion for finance and a commitment to delivering high-quality, insightful content to the readership.