Mummified remains believed to be those of extraterrestrial beings were displayed in Mexico's Chamber of Deputies on Tuesday (12), during a debate at a Public Assembly for the Regulation of Unidentified Aerial Phenomena, promoted by deputy Sergio Gutiérrez Luna, according to information from CNN Español.
The remains of two creatures from about 60 centimeters were shown to the deputies. The bodies were found in Peru, in the Nazca Lines region, in 2015 .
The ufologist and journalist Jaime Maussan presented the bodies at the Congress. According to him, the remains are the subject of study by the UNAM (National Autonomous University of Mexico) and would be more than a thousand years old. "They are non-human beings. They were not recovered in ships, but were found buried and fossilized, "he said.
On his X, former Twitter, Maussan wrote that a director of the Scientific Institute for Health of the Mexican Navy Secretariat said that the DNA found in the bodies was not related to humans. However, there are still no more advanced studies on the bodies and no official conclusion.
El Director of the Scientific Institute for the Health of the Secretariat of the Marina of Mexico @SEMAR_mx; he exposed the reign of all forensic evidence; and concluded that the DNA of the biological bodies presented at the FANI Audience #UAP 🇲🇽 do not have a relationship with a human being. pic.twitter.com/t4k48cgMPK

— Jaime Maussan (@jaimemaussan1) September 13, 2023
See the full hearing in Mexico below (in Spanish).
It is not just in Mexico that phenomena that would be extraterrestrial are debated. In July of this year, in the United States, former US Air Force Intelligence officer David Grusch stated that he saw the use of alien technology, and that everything was "disturbing".
Grusch was asked by a parliamentarian if he had witnessed extraterrestrial technology activity on humans.
"I can't go into details in an open environment, but at least the activity that I witnessed personally, and I have to be very careful here – what I witnessed personally, me and my wife, was very disturbing," he said in response.
See too
PHOTOS: Illusion or real? Mouse, finger, portal and even spider: what NASA "found" on Mars


Source: CNN Brasil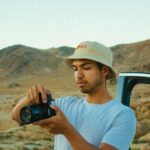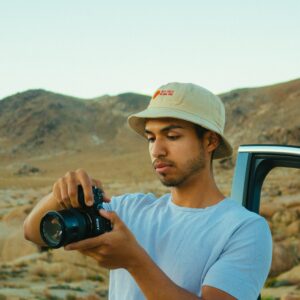 Charles Grill is a tech-savvy writer with over 3 years of experience in the field. He writes on a variety of technology-related topics and has a strong focus on the latest advancements in the industry. He is connected with several online news websites and is currently contributing to a technology-focused platform.