In the Senate, we usually take our time. Sometimes even a lot of time. But this time, Republican elected officials have shown unusual diligence. One month to the day after Donald unveiled the name of his candidate for the Supreme Court, it has just been validated by the upper house of Congress. Amy Coney Barrett, 48, takes over the chair of liberal icon Ruth Bader Ginsburg, who died 38 days ago on September 18. The designation and confirmation process was one of the fastest in history.
Democrats have protested against this process, which they consider "illegitimate" because it comes a few days before the presidential election. They recall that in 2016, Mitch McConnell, the leader of the Republicans in the Senate, refused to hear a judge appointed to the Supreme Court by Barack Obama, then eight months from the end of his mandate. Their argument? It was way too close to the ballot and voters had to have a say in the direction of the Court! Other times, other practices …
Mitch McConnell has since changed his mind. He has made confirmation a top priority, abandoning any other bill including the long-awaited economic stimulus package to help homes and businesses affected by the pandemic. "This is the most rushed, partisan, and least legitimate Supreme Court justice confirmation process in history," said Chuck Schumer, the leader of the Senate Democrats.
Democrats had no way of stopping the confirmation. They did use all possible legal maneuvers to delay the vote. But Republicans hold a majority, and confirmation only requires a simple majority.
For Republicans and Donald Trump, this is a huge victory. They have appointed three judges to the Supreme Court and now hold a decisive majority of 6 to 3 votes. And they are counting on this "express nomination" to give them additional votes on November 3.
If Barrett's confirmation was so urgent, it is also because the result of the presidential election risks being challenged and that it is up to the Supreme Court to decide the outcome as in 2000. In addition, the Court must examine on November 10 an appeal against the law on health insurance created by former President Barack Obama and which has extended coverage to millions of Americans. Trump's dream is to abolish it.
Amy Coney Barrett can breathe a sigh of relief. Her hearing went not only expeditiously but rather calmly, unlike that of Brett Kavanaugh, the judge appointed before her. Kavanaugh was charged with sexual assault and his appearance in the Senate sparked a hateful confrontation.
Barrett, a devout Catholic mother of seven (two of whom are adopted), is very popular on the right because she supports conservative and anti-abortion views. A longtime professor at the University of Notre-Dame, she was appointed only three years ago as a judge of the court of appeal.
Democrats, during hearings last week, pressed the magistrate with questions on the right to abortion in particular. She suggested that the 1973 judgment recognizing this right was not set in stone. "That doesn't mean it needs to be canceled," she said.
Democratic senators have mostly focused their attacks on health reform, on which the judge has expressed reservations in the past. Barrett retorted that it "was absolutely not true" that she wanted to abolish it. She repeated "not having political goals" and not having "made promises to anyone".
The composition of the Supreme Court is crucial in the United States, because sooner or later all the big questions land before it. Barrett's appointment has revived an idea that is very popular in left-wing circles: to increase the number of seats in the highest body to counterbalance the influence of the three magistrates appointed by Donald Trump. The very centrist Joe Biden is hardly in favor of it, but, in order not to alienate the left wing, has promised to create a commission made up of elected officials from both camps.
In the meantime, will this express confirmation mobilize more Democratic voters to go and vote? Because it's not just the Supreme Court. Republicans, led by Mitch McConnell, have appointed more than two hundred judges to federal appeals courts, many of them young who will serve for life.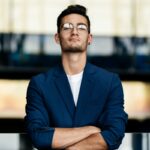 Donald-43Westbrook, a distinguished contributor at worldstockmarket, is celebrated for his exceptional prowess in article writing. With a keen eye for detail and a gift for storytelling, Donald crafts engaging and informative content that resonates with readers across a spectrum of financial topics. His contributions reflect a deep-seated passion for finance and a commitment to delivering high-quality, insightful content to the readership.