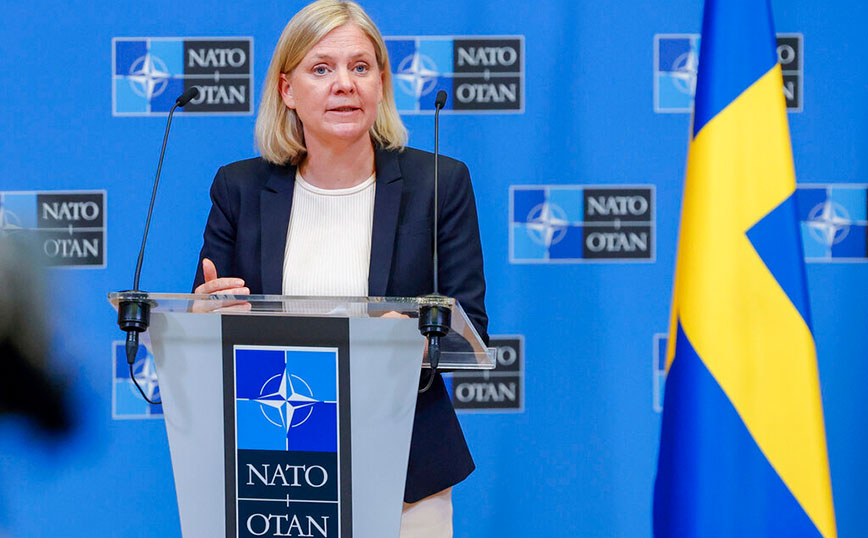 Her prime minister SwedenMagdalena Anderson, stated today that any increase in releases consequence of the result of the agreement with Turkey to lift its objection to the country's accession to NATO will depend on the information received from the Turkish authorities.
"It depends on the information we receive from Turkey in this area," the Swedish prime minister told Reuters. «We apply Swedish and international law in all editions and, of course, we are implementing the European Convention on Extradition. "
Sweden and Finland take important step towards joining Atlantic Alliance with the lifting of Turkey's veto yesterday, after the two countries agreed to take a series of security measures.
Under the agreement, Sweden, Finland agree not to support Kurdish armed groups in northeastern Syriawhich Turkey links to the PKK, which is on the lists of terrorist organizations in both the US and the European Union.
"What is in the statement is something that Sweden always does," she said on the sidelines of the NATO summit in Madrid.
"This is because we will not support them in a way that poses a threat to Turkey's internal security – as in the provision of arms and financial support – and that is not something Sweden is doing today."
Earlier, the Turkish Minister of Justice, Bekir Bozdag announced that Turkey will request the extradition of 33 people from Sweden and Finland belonging to PKK and Fetö of Fethullah Gulenorganizations which Ankara considers "terrorist».
"Under the new agreement, we will ask Finland the extradition of six PKK members and six Fetö members. And from Sweden the extradition of ten Fetö members and eleven PKK members, "the minister said, according to Turkish media.
Source: News Beast