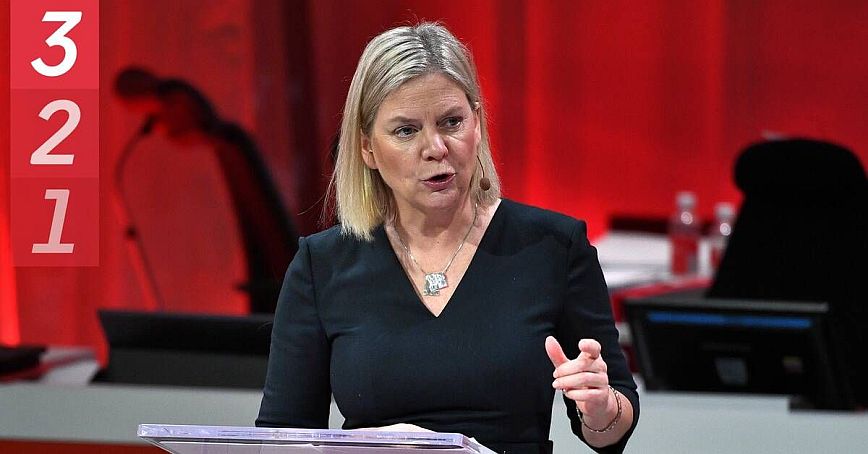 One of the most divisive and decisive election contests in Sweden's recent political history is over and the first exit polls show a narrow lead for the centre-left bloc with Prime Minister Magdalena Andersson looking set to win another term.
Sweden's centre-left bloc secured 49.8% of the vote in today's parliamentary election, according to public broadcaster SVT's exit poll, and a parliamentary majority of 176 seats, guaranteeing another term as prime minister for Magdalena Andersson.
The ruling Social Democratic Party secured 29.3% of the vote compared to 28.3% in 2018, according to an exit poll by public broadcaster SVT.
According to forecasts, the far-right bloc secures 48% of the vote.
The Sweden Democrats secured, according to the public television exit poll, 20.5% of the vote compared to 17.5% in 2018.
Source: News Beast