A group of bathers, who did not follow the recommendations made by the lifeguards, were "carried away" by strong waves on a beach in Hawaii (USA).
The case happened last Friday (20), on Waimea Bay beach, during the "Eddie Aikau Big Wave Invitational" tournament. The giant wave competition is quite traditional and is even nicknamed the "Super Bowl" of surfing.
Videos showing viewers taking a real "broth" went viral on social media:
@matadornetwork

Tourists in Hawaii need to respect the word of lifeguards and the power of Mother Nature on the islands. Unfortunately, too many visitors disregard this warning and wind up in trouble, needing help from lifeguards who save lives every day. Just a reminder to always listen to the professionals regarding ocean safety — it could save you from disaster! When it comes to surviving crashing waves, the safest location in water over your waist is beneath, not above, the whitewater of breaking waves. Put your head down and fingertips in the sand below as you face the approaching wave and duck rather than diving. Never turn your back on the waves while paddling, swimming, or walking back to the beach. Source: oceantoday.noaa.gov 🎥 @808_fuel 📍waimeabay, Hawaii #crashingwaves #highsurf #oceansafety #lifeguards #hawaiitok
"Viewers got a taste of what can happen if you don't step back and listen to the lifeguards. Mother Nature did not disappoint and the surfers put on a show!", said the Ocean Safety Service of Honolulu, capital of Hawaii, in a post.
THE COMPETITION
Luke Shepardson, a 27-year-old local lifeguard, was the big winner of this year's edition of the "Eddie Aikau Big Wave Invitational".
The "dark horse" surfer received the award on Sunday (22), wearing a yellow T-shirt and red shorts, the profession's standard uniform, and said that just being able to participate in the tournament was like "a dream come true".
This was only the 10th time that the competition was held since its creation in the 1980s, and the last edition had taken place in 2016. This is because the tournament is only played when the waves reach a height of 20 feet (equivalent to 6 meters ) during the winter months (in the northern hemisphere) in Waimea Bay, on the north coast of the island of Oahu.
Brazilians Lucas Chumbo and Andrea Moller participated in "Eddie" in 2023. The former BBB even suffered a deep cut on his right leg during the competition. The athlete needed to take six points, but celebrated the fact of having taken the 9th position.


Source: CNN Brasil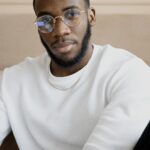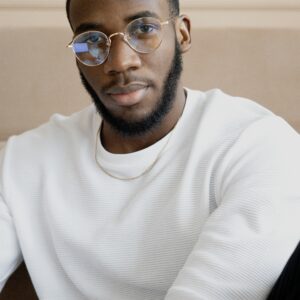 Bruce Belcher is a seasoned author with over 5 years of experience in world news. He writes for online news websites and provides in-depth analysis on the world stock market. Bruce is known for his insightful perspectives and commitment to keeping the public informed.