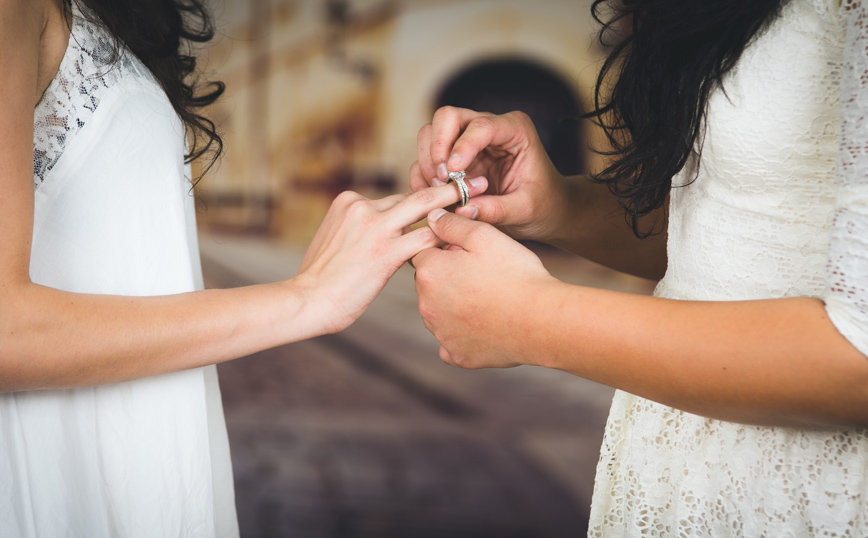 The first gay marriage in the country in Switzerland is a fact, making it one of the last countries in Europe to allow same-sex marriage.
According to Reuters, Aline, 46, and Laure, 45, who have been a couple for the past 21 years, said "I do" under the imposing ceilings of the Einard Palace in Geneva.
Aline and Lor, who they arrived with 12 friends at the City Hallheld each other's hand during the ceremony and exchanged wishes accompanied by memories of their long relationship and their love.
"It is with great pleasure that I announce to you that you are officially married," said Marie Barbet-Sapuy, the mayor of Geneva who wanted to personally perform this first historic wedding. The two newlyweds kissed, as tradition would have it, to the warm applause of those present.
"It is very moving. It is a very powerful moment which sends an equally powerful message to society: that of being free to love and be loved," the mayor told AFP. "The symbolism is particularly intense, as is the emotion, of course," he added.
It is noted that the Swiss people say a resounding yes to marriage for all in a referendum on September 21, 2021dealing a crushing defeat to its opponents, who want to see it as a threat to child welfare.
Yes had collected 64.1% of the votes and all cantons in the country, including the most conservative ones who voted in favor.
Source: News Beast