"As Mr. Mitsotakis desperately tries to play down the massive surveillance scandal and muddy the waters, either by trying to change the agenda or with far-right conspiracy theories about "enemies within", his international drag continues at all levels ", reports SYRIZA PS.
In particular, it emphasizes that "the president of the European Parliament and member of the European People's Party, Roberta Metsola, states that violations of the principles and values ​​that form the basis of our democratic system cannot be tolerated and expressed her great concern about the illegal monitoring of journalists , politicians and other citizens". "At the same time", he adds, "he announced initiatives by the European Parliament to investigate the action of the illegal Predator software, which Mr Mitsotakis does not even dare to pronounce".
SYRIZA comments that "Metsola's intervention comes to be added to the dozens of publications by the world's leading media that speak openly about a 'Greek Watergate'" and argues that "no matter how many delays it played even for a top issue of democracy and the rule of law, the days of guilty silence are ending for Mr. Mitsotakis".
The official opposition says that the prime minister will come to the Parliament apologizing to give clear and clean answers to the relentless questions that we have been asking for days and to which he stubbornly refuses to answer:
1. Is it true that the EYP has hired the Predator from a private person to carry out illegal surveillance?
2. How many more politicians, journalists and businessmen were being monitored?".
Finally, SYRIZA states that "no matter what means he uses, no matter how many ridiculous excuses he invokes, he is not going to escape either the questions or his responsibilities for the diversion he attempted".
Source: AMPE
Source: Capital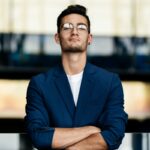 Donald-43Westbrook, a distinguished contributor at worldstockmarket, is celebrated for his exceptional prowess in article writing. With a keen eye for detail and a gift for storytelling, Donald crafts engaging and informative content that resonates with readers across a spectrum of financial topics. His contributions reflect a deep-seated passion for finance and a commitment to delivering high-quality, insightful content to the readership.