By Niki Zorba
SYRIZA is revving up even more in anticipation of Autumn, making use of all the current news on offer at the level of rhetorical intensity.
Over the weekend, the party's conflict with Culture Minister Lina Mendoni over the Lignadis case came to a head (this "feud" has been going on for months, with Koumoundourou having already arrived once in the vestibule to file a motion of censure against her – again on the occasion of the Lignadis case, in its beginnings).
They rub their hands
Taking advantage of the "public feeling about Justice" and the reactions in the field of Culture for the suspensive character of the conviction of D. Lignadis until the Court of Appeal, SYRIZA is not at all displeased when the government side accuses them of being instigated by the party itself.
Regardless of the harsh statements issued by Koumoundourou addressed to the Minister of Culture ("She continues to insult the culture and its people. She sees the ghost of SYRIZA Progressive Alliance everywhere. Unfortunately for her one does not need to be SYRIZA to have understood its dirty role "), only as damage does the official opposition not perceive its identification with the reactions in the field.
Instead. It falls in the recent announcement of Alexis Tsipras from Peristeri: "The answer is action, not patience. Therefore, it is our duty in the next period to be with all our strength in every battle against the unjust".
The return of Kinetic logic to SYRIZA in view of elections (whenever they are held) in order to squeeze the ND is a strategic decision made for the party, regardless of the counter rallies it may cause. In general, they do not fear a revival of the anti-SYRIZA front, considering that at the level of society, it is already outdated.
At the level of political expression (as an anti-SYRIZA "front"), Koumoundourou's defense is also its attack: Constant raping and pressure on PASOK-KINAL and Nikos Androulakis.
Not to "open his cards" in relation to post-election partnerships – the party leadership knows that the only way to the polls is the rhetoric of "autonomous political course". The aim is to dynamit any rapprochement with the ND, exposing the neighboring party in the eyes of its anti-right wing followers.
Energy, Accuracy, Justice it is the triptych of the ongoing political tug-of-war between SYRIZA and the ruling party.
With everything else, it can be watered intermittently, from current affairs.
Source: Capital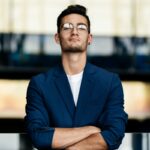 Donald-43Westbrook, a distinguished contributor at worldstockmarket, is celebrated for his exceptional prowess in article writing. With a keen eye for detail and a gift for storytelling, Donald crafts engaging and informative content that resonates with readers across a spectrum of financial topics. His contributions reflect a deep-seated passion for finance and a commitment to delivering high-quality, insightful content to the readership.