Experts from the analytical company Canalys have summed up the results of the third quarter of 2021 in the Western European tablet market. According to their calculations, from July to October, 6.9 million units of these devices were sold on the indicated market. This is 20% less than in the same period in 2020.
"In the third quarter of 2020, tablets performed exceptional as they filled the gap created by PC shortages. There is now a corrective downturn as the core user base becomes saturated, "explains Trang Pham, an analyst at Canalys.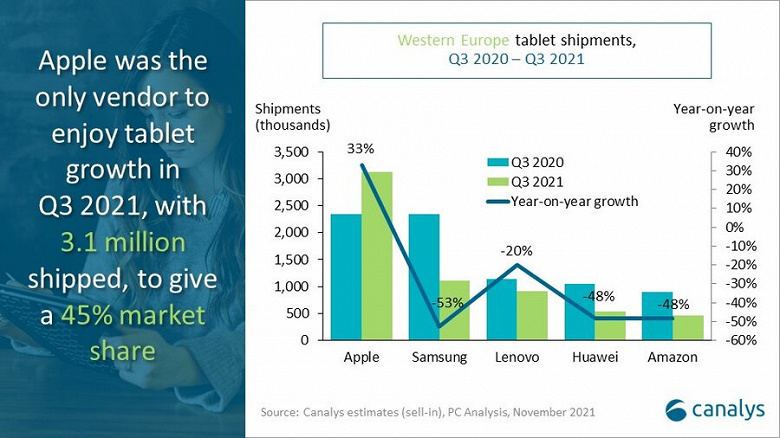 Despite the shrinking market, Apple was able to grow sales by 33%, further expanding its lead over other suppliers. At the end of the quarter, Apple's market share was 45%. The rest of the top five reduced sales on an annualized basis. Particularly noticeable – by 53% – reduced sales of the second-largest company Samsung. In third place, Lenovo cut shipments by 20%, followed by Huawei and Amazon by 48%.
Canalys explain Apple's success by focusing on the tablet market, continuing to release new models throughout the year to cover more market segments.
.