- Article Top Advertisement -
As-salamu alaikum wa rahmatullahi wa barakatu.
Kalam Sharif. Translation of the meanings of Qur'an in Russian.
- Article Inline Advertisement 1-
A new commented translation of the meanings of the Venerable Qur'an into Russian, made under the auspices of the Spiritual Administration of Muslims of the Republic of Tatarstan, is presented. This translation is the result of seven years of collective work of qualified specialists: philologists, imams, teachers of Islamic educational institutions.
In preparing the publication, outstanding examples of short interpretations (tafsirs) of the Venerable Qur'an of the past and present were used as a guideline: "Tafsir al-Jalalein" by Imams al-Makhalli and al-Suyuta, "Kuran Majid" by Sheikh Mahmud al-Ufi, "Tafsir al- wa-dykh al-muyassar" by Sheikh Muhammad Ali as-Sabuni. In addition, in the process of work, the specialists of the SAM RT turned to authoritative tafsirs of such authors as at-Tabari, al-Maturidi, Ibn Kasir, al-Kurtubi, an-Nasafi, al-Alusi and others. Authoritative comments served as the source of all notes and explanations Ahlu-s-Sunnah scholars.
As far as possible, the authors tried to avoid obsolete and excessively elevated vocabulary and expressions, as well as borrowings from the Church Slavonic language, which abound in modern translations in Russian. This made it possible to provide the Russian-speaking reader, first of all, with a clear and accessible presentation of the meanings of the Holy Book in modern Russian, since the Qur'an for Muslims is primarily a guide for life, and not just a literary monument. The authors also tried to get away from the errors contained in the existing translations of the Venerable Qur'an into Russian. Thus, the main shortcomings of the content of most of the existing translations are semantic and canonical errors – giving the Almighty Allah inappropriate qualities (cunning, deceit) and giving Him the meaning of physicality (hands, eyes, approval on the Throne, etc.), as well as describing the prophets as such qualities that it is unacceptable to describe them according to the Muslim creed.
For the convenience of the reader and to facilitate understanding of the meanings of the Qur'an, the text of the work contains comments separated by brackets from the literal translation. Thus, the translation of the Qur'an into Russian in a variation of the SAM RT allows the reader to convey not only its literal meaning, but also the historical cultural background against which the text of the Holy Book was written and pronounced, the nuances, subtexts and metaphors of the language of the Qur'an.
PDF version here https://rosmigrant.ru/kalyamsharif.pdf
Source: Trash Box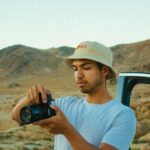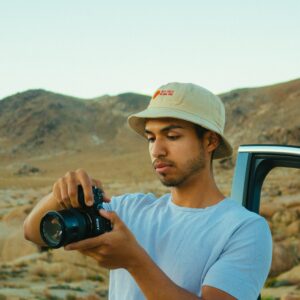 Charles Grill is a tech-savvy writer with over 3 years of experience in the field. He writes on a variety of technology-related topics and has a strong focus on the latest advancements in the industry. He is connected with several online news websites and is currently contributing to a technology-focused platform.
- Article Bottom Advertisement -