External pressure will not stop Taiwan from engaging with the world, President Tsai Ing-wen said on Wednesday as she left for the United States.
China threatened retaliation if she met with US House Speaker Kevin McCarthy.
The country, which claims democratically governed Taiwan as its own territory, has repeatedly warned US officials not to meet with Tsai, seeing it as supporting the island's desire to be seen as a separate country.
China staged war games around Taiwan last August when then-US House Speaker Nancy Pelosi visited Taipei.
Taiwan's military has said it is keeping a close eye on any Chinese movements when Tsai is abroad.
The president is going to Guatemala and Belize, passing through New York first and Los Angeles on the way back.
While it hasn't been officially confirmed, she is set to meet with McCarthy while in California.
"External pressure will not impede our determination to go to the world," she said at Taiwan's main international airport in Taoyuan, in a thinly-veiled reference to China.
"We are calm and confident, we will not give in or provoke. Taiwan will firmly walk the path of freedom and democracy and enter the world. Although this path is difficult, Taiwan is not alone."
Speaking in Beijing shortly before Tsai's departure, Zhu Fenglian a spokesman for China's Taiwan Affairs Office, said Tsai's "transits" across the United States were not just waiting for her at the airport or hotel, but for her to meet with the country's officials and lawmakers.
"If she has contact with US House Speaker McCarthy, it will be another provocation that seriously violates the One China principle, undermines China's sovereignty and territorial integrity, and destroys peace and stability in the Taiwan Strait," she said.
"We are firmly opposed to this and will definitely take steps to resolutely fight back," Zhu added, without elaborating.
Tsai's transits will come at a time when US relations with China are at what some analysts see as their lowest level since Washington normalized ties with Beijing in 1979 and switched diplomatic recognition of Taipei.
Taiwan is China's most sensitive territorial issue and a major sticking point with Washington, which, like most countries, maintains only unofficial ties with Taipei.
However, the US government is obligated by US law to provide the island with the means to defend itself.
Source: CNN Brasil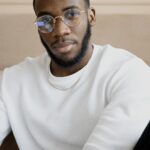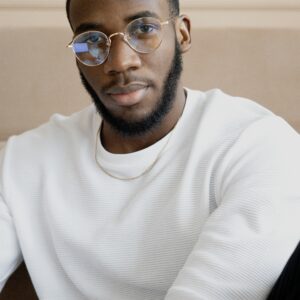 Bruce Belcher is a seasoned author with over 5 years of experience in world news. He writes for online news websites and provides in-depth analysis on the world stock market. Bruce is known for his insightful perspectives and commitment to keeping the public informed.