Being a mother and a student at the same time is complicated but not impossible, especially if you have the support of others. This was demonstrated by a girl who was helped in class by her teacher.
Although it is not her job, the teacher carried and cared for a student's baby so that she could take her class with as much concentration as possible. The moment was captured on video and already moves thousands of Internet users.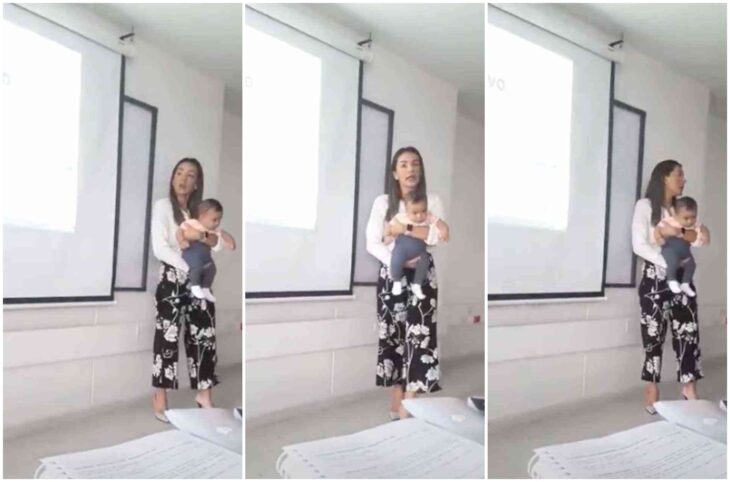 At the University of Santo Tomás, in Colombia, at the School of Law and Political Science, teacher Karol Viviana Vega was caught carrying a baby while teaching classes.
According to local media, the minor is the son of one of his students, who could not concentrate in class because he was taking care of the minor. Realizing this, the teacher intervened and, with a sweet smile on her face, she offered him her help and arms.
Blanca Quitero, also a Vega student, took it upon herself to share her teacher's action on social networks:
My Civil Procedure teacher taking care of a student's son, so he can pay attention in class. A great example of empathy and overcoming.
As expected, the story went viral almost immediately, accumulating more than three million views and generating various reactions, from those who praise the teacher's empathy to those who criticize the student for taking her baby to class.
Source: Okchicas