TechN has announced the release of a reference waterblock for AMD Radeon RX 6800, RX 6800 XT and RX 6900 XT graphics cards.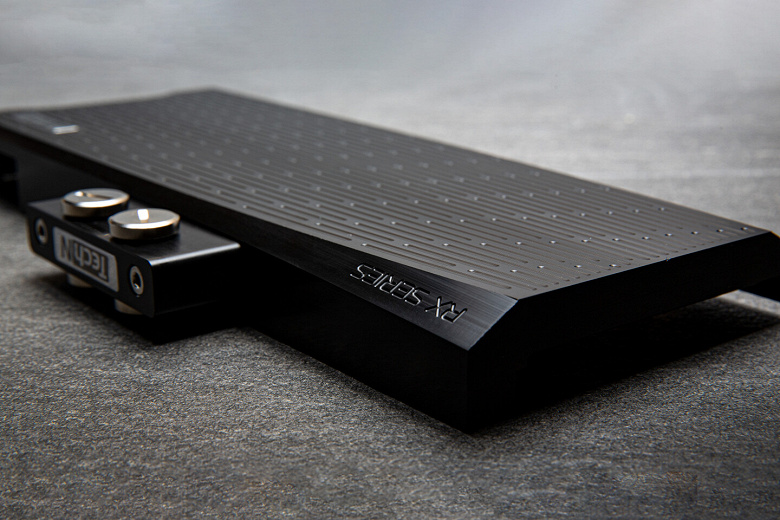 The base of the water block is made of copper, the lid is made of polyformaldehyde (also known as polyoxymethylene, polyacetal, POM or Acetal). Included is a 0.75g portion of Arctic MX-2 Thermal Paste to be applied to the GPU. In places where the water block contacts other hot components, a thermal interface is glued. The water block is connected to the rest of the LSS components using standard G1 / 4 " ports. Four ports are brought out in pairs on two sides of the terminal. Unused openings are sealed with the included plugs.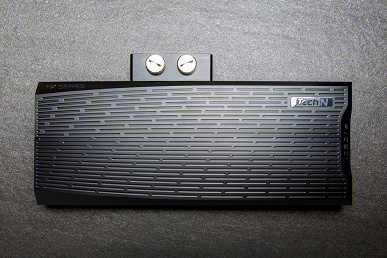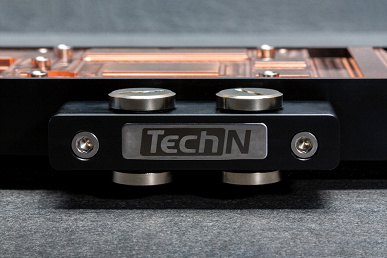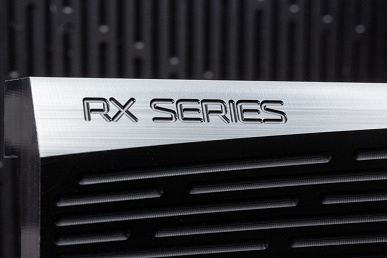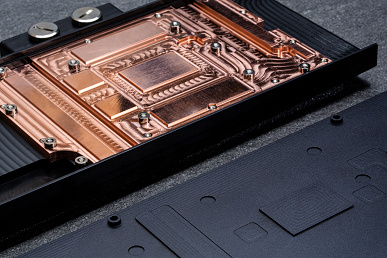 As an option, an aluminum panel is offered, fixed on the back of the board. It is anodized black.
Acceptance of pre-orders for the water block has already begun, and shipping is due to begin on July 19. The price of the waterblock is € 136.90. The rear panel costs 34.90 euros.
.