the cast of Ted Lasso an original AppleTV+ series, and US President Joe Biden joined forces this Monday (20) to talk about the importance of mental health in the White House.
Biden and First Lady Jill Biden welcomed Jason Sudeikis (Ted Lasso), Hannah Waddinghan (Rebecca), Jeremy Swift (Leslie Higgins), Phil Dusnter (Jamie Tartt), Brett Goldstein (Roy Kent), Toheeb Jimoh (Sam Obsnaya), Cristo Fernandez (Dani Rojas), Kola Bokinni (Isaac McAdoo), Billy Harris (Colin) and James Lance (Trent Crimm) in the Press Room of the US President's official residence.
"It doesn't matter who you are, where you live, who you voted for, probably all of us, I suppose, know someone or were that someone who struggled, who felt isolated, anxious, alone," said Sudeikis, who on the series plays a coach. with an optimistic outlook on life. "In fact, it's one of the many things that, believe it or not, we all have in common as human beings."
"I know a lot of people don't always agree with that, right?" he continued. "And they don't always feel heard either. But I really believe that we should all do our best to take care of each other."
Jason Sudeikis, and the Ted Lasso cast, joined the White House press briefing to discuss the topic of mental health. pic.twitter.com/C7WB85QDqz

— Rotten Tomatoes (@RottenTomatoes) March 20, 2023
The actor and co-creator of the series also said that Biden and his team are working to ensure that Americans know that there are options to help with mental health. Karine Jean-Pierre, White House press secretary, added that this is a concern that is on "Biden's agenda".
On Sunday (19), Joe Biden's official Twitter account posted a photo of the yellow sign written "BELIEVE" above the Oval Office door, referring to the sign above Ted Lasso's office, one of the most famous symbols of the plot.
Tomorrow. pic.twitter.com/XPNAfqnzEj

—President Biden (@POTUS) March 19, 2023
This isn't the first time the White House has hosted celebrities to address key issues like mental health. Selena Gomez was with the first lady to talk about her own struggle with bipolar disorder during the Youth Mental Health Action Forum. The content of the meeting between Biden and the cast of Ted Lasso will be shared on the official social networks of the United States Presidency.
Synopsis by Ted Lasso
Ted Lasso is an American comedy series based on the story of a youth football coach who is hired to coach a professional football team in England, AFC Richmond, knowing that the rules between the two sports are very different. With a friendliness and positivity that can easily irritate his colleagues, especially the team's fans, he begins to win over everyone around him.
However, the plot goes far beyond football itself. With mental health as one of the backdrops of the plot, issues involving different types of problems are addressed in almost all characters.


Source: CNN Brasil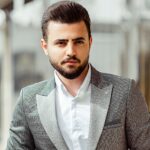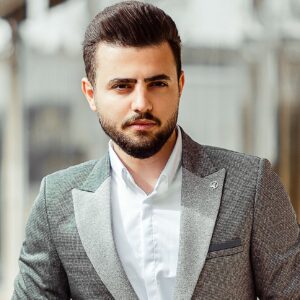 I'm Robert Neff, a professional writer and editor. I specialize in the entertainment section, providing up-to-date coverage on the latest developments in film, television and music. My work has been featured on World Stock Market and other prominent publications.