The Co-CEO of Netflix, Ted Sarandos, is visiting Greece these days, who visited the Maximos Palace yesterdaywhile at night was at the Herodes Atticus Conservatory in the context of an event dedicated to innovation and Greek entrepreneurship.
Sarandos joined Netflix in 2000 to manage the DVD rental division, having served as a successful executive at video club chain West Coast Video. In 2020, Netflix Inc promoted its chief content officer Ted Sarandos to co-CEO.
Who is Ted Sarandos?
The co-CEO of Netflix was born in Phoenix, Arizona, into a poor family with five children. His grandfather, Samiotis, was a Greek who immigrated to the New World at a young age.
The real surname of the family was "Karyotakis", but in America they changed it to "Sarantos".
From the time as a teenager he got a job at the neighborhood video club and to pass the time he started watching those 900 movies they had on the shelves…
His career began by managing eight video clubs in Arizona from 1983-1988 when he became the director of sales at one of the largest video distribution companies in the US, East Texas Distributors. His collaboration with Netflix began in 2000, where for 20 years he was in charge of content for the platform and now assumes the position of CEO.
At Netflix he started dealing with streaming rights and directing the network's series, things like his first crazy hits "House of Cards" and of "Orange Is the New Black" that is.
Sarandos' influence at Netflix is ​​unprecedented, transforming him from a mere program director of a subscription service to one of its most powerful producers Hollywood.
See photos from last night's event at Herodion where the Prime Minister and the Co-CEO of Netflix, Ted Sarandos, met…
Source: News Beast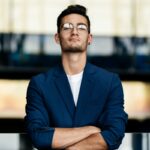 Donald-43Westbrook, a distinguished contributor at worldstockmarket, is celebrated for his exceptional prowess in article writing. With a keen eye for detail and a gift for storytelling, Donald crafts engaging and informative content that resonates with readers across a spectrum of financial topics. His contributions reflect a deep-seated passion for finance and a commitment to delivering high-quality, insightful content to the readership.