A worker in a face mask walks past gates at the Tesla Gigafactory in Shanghai, China, on Feb. 17, 2020.
Qilai Shen | Bloomberg | Getty Images
Tesla customers in China are complaining the company delivered new Model 3s with a version of Autopilot hardware that was not as advanced as promised.
According to a report in Japan's Nikkei — along with Chinese social media posts on Weibo, WeChat and Twitter — some Chinese customers view Tesla's installation of the old version of their hardware as a stealthily executed downgrade.
When customers signed up to buy the Model 3s, listings reportedly said the cars would feature "HW3" (or hardware version 3.0). Upon closer examination, owners said the cars they received actually included version 2.5 of the hardware, the reports say.
What makes the newer system desirable is a proprietary chip, developed and manufactured by Tesla, which processes images around 21 times faster than the previous version, which employed an older Nvidia-made chip.
With the newer chip, Tesla Autopilot — the car's advanced driver assistance system — can recognize traffic lights and orange traffic cones, helping it navigate automatically through highway traffic.
Drivers are supposed to keep their hands on the wheel, even while using Autopilot, according to the fine print in Tesla's Model 3 owners' manuals. However, Elon Musk has been promising Tesla customers and investors a Full Self-Driving upgrade would be possible with the company's HW3.0 installed.
On Tuesday, Tesla issued a statement via Weibo blaming disruptions in their supply chain for the decision to use lower-performance hardware in new, Made-in-China Model 3 vehicles. Tesla also apologized and tried to soothe upset customers by promising to replace the lower-performance hardware once their production capacity fully recovers.
Tesla did not respond to a request for further information.
Last month, the company disclosed that the coronavirus outbreak in China could impact its business — the first time "health epidemics" were mentioned in the Risk Factors section of Tesla's annual 10-K filing.
"Gigafactory Shanghai was closed for a brief time as a result, before it reopened in February 2020 and rejoined our U.S. factories, which had continued to operate," the company said.
In January, Tesla CFO Zach Kirkhorn downplayed the likely impact of the health epidemic.
"At this point, we're expecting a one to one-and-a-half week delay in the ramp of Shanghai built Model 3 due to a government required factory shutdown," he said during a Jan. 30 earnings call.
Tesla has not revised its guidance for 2020 sales and deliveries. Economists have predicted the coronavirus outbreak will hit global auto sales this year. Preliminary data suggests steep declines in China's February auto sales as the country shuttered businesses and quarantined cities in its efforts to contain the outbreak.
A senior portfolio manager at Gordian Capital in Japan, Chris Redl, expressed dismay at the snafu.
"It's unbelievable that Tesla blamed this on supply chain issues! All Teslas made since April 2019 were supposed to have HW3 installed." Tesla raised billions in the public markets just 2 weeks ago, and at that time did not disclose any supply chain issues, he noted.
Redl believes that swapping out the 2.5 hardware for the newer version shouldn't be too costly for Tesla. However, he said, "The trust issue is serious for a company trying to go big in China, even if labor and component costs won't be a hit to their profits."
Gordian, which has $2 billion in assets under management, has a short position in Tesla via puts. While stocks enjoyed a rally on Wednesday, Tesla shares traded flat and were trending lower after-hours.
News of supply chain problems for Tesla may have weighed on the stock, but so did a challenge from General Motors, which said it plans to spend $20 billion on electric vehicle development by 2025, and disclosed details about battery technology that it said would allow its forthcoming electric cars to travel 400 miles on a single charge, more than the 322-mile range of a high-end Tesla Model 3.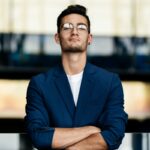 Donald-43Westbrook, a distinguished contributor at worldstockmarket, is celebrated for his exceptional prowess in article writing. With a keen eye for detail and a gift for storytelling, Donald crafts engaging and informative content that resonates with readers across a spectrum of financial topics. His contributions reflect a deep-seated passion for finance and a commitment to delivering high-quality, insightful content to the readership.