The Tesla Cyberquad ATV project was shown along with the Cybertruck pickup back in 2019 and since then there has been no news about it. Now, it seems, we can still talk about this vehicle as a future serial product.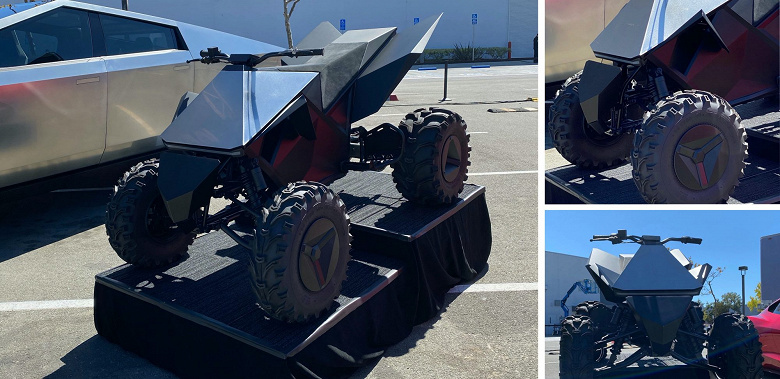 This is hinted at by Tesla's application for the registration of the Cyberquad trademark. There is no information about the ATV itself or the date of its appearance on the market, but we still know that this is an electric vehicle, and it will probably be released simultaneously with the pickup or later, since the Cyberquad was positioned precisely as an addition to the Cybertruck.
By the way, the Cyberquad prototype shown in 2019 was a redesigned Yamaha Raptor and a Zero Motorcycle transmission, and it is not yet clear whether the Tesla ATV will remain as a redesigned model of the Japanese company or it will still be a completely independent product.
.