The Tether issuing company has printed an additional 4 billion USDT stablecoins over the past 30 days. This is evidenced by WhaleAlert data.
During the month, the company issued new "stable coins" four times:
Tether CEO-designate Paolo Ardoino commented on X's WhaleAlert post, explaining that the latest transaction was a "replenishment of USDT reserves."
PSA: 1B USDt inventory replenish on Tron Network. Note this is an authorized but not issued transaction, meaning that this amount will be used as inventory for next period issuance requests and chain swaps.

— Paolo Ardoino 🍐 (@paoloardoino) November 10, 2023
"Please note that the transaction has been authorized but no coins have been issued [в оборот]. This means the amount will be used as reserves for the next issue and network swaps," he added.
In 2023, Tether printed about 22 billion USDT – of which 13 billion (57%) was on the Tron blockchain.
According to CoinGecko, the market capitalization of the stablecoin reached $86.7 billion, an increase of 3.5% over the month. The asset occupies almost 6% of the entire crypto market share.
Dominance of USDT among other "stable coins" is 70%the indicator of its closest competitor, USDC, is slightly less than 20%.
Dominance of stablecoins. Data: CoinGecko.
In addition to actively minting coins, Tether is working on integrating an "extremely powerful" component for the ecosystem, Ardoino said. In addition, the company will announce five new projects in 2024.
We're quite close to adding another extremely powerful piece of the puzzle for @Tether_to ecosystem.

Total of 5 mind-blowing projects (and counting) for 2024.
Couple of these could obliterate some popular Web2 centralized services for good.

Pure Real World Ecosystem aka "Things…

— Paolo Ardoino 🍐 (@paoloardoino) November 12, 2023
"A couple of them could destroy some popular centralized Web 2.0 services forever," he said.
In early November, Tether reported $72.6 billion in reserves in US Treasuries. Together with cash, their share was 85.7%.
In May, Ardoino said that the issuer's high profitability makes it possible to consider new business areas.
Later it became known that Tether invested $1 billion in a Bitcoin mining project in El Salvador. Subsequently, the issuer allocated $420 million to purchase chips from Nvidia in exchange for a 20% stake in the mining company Northern Data.

Source: Cryptocurrency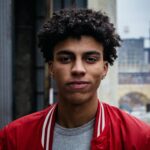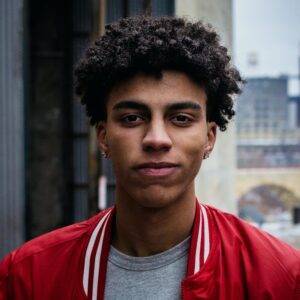 I am an experienced journalist and writer with a career in the news industry. My focus is on covering Top News stories for World Stock Market, where I provide comprehensive analysis and commentary on markets around the world. I have expertise in writing both long-form articles and shorter pieces that deliver timely, relevant updates to readers.