There is no end to the revelations that surround her tragedy with 8 dead and hundreds injured at Astroworld festival during Travis Scott show. Festival security staff have been instructed to refer to potential dead spectators as "smurfs", according to a safety and emergency medical plan. Witnesses to what happened last week described the victims as "black and blue".
The 56-page Event Business Plan, courtesy of CNN, instructs Houston NRG Park staff to never use the terms "dead" or "dead" on radios.
Austin-based producer Scoremore instructed employees to use the code word borrowed from the blue cartoon characters.
It is unclear why the term "smurf" was chosen or whether staff actually used the code on the radio when referring to Astroworld victims – some of whom were described by eyewitnesses as turning blue as they drowned, the Houston Chronicle reported.
A spokesman for the Houston mayor's office, Brent Taylor, said the use of the code word in the plan, which was prepared before Friday's deadly incident, was "operational."
A 22-year-old injured person is brain dead
Eight people between the ages of 14 and 27 were killed and about 300 injured –including a 9-year-old boy in a coma– when a crowd of fans among the 50,000 spectators rushed on stage trampling the others during the concert of rapper Travis Scott.
A spectator of the concert was declared brain dead by the doctors after her very serious injury
Bharti Shahani, a 22-year-old student at Texas A&M University, attended the festival at NRG Park in Houston, Texas, with her sister and cousin before parting ways.
"Once a person fell, people started rolling like dominoes. It was like a sink. "People were falling on top of each other," Bharti's cousin Mohit Bellani told ABC13. "They were layers of bodies on the ground. "We struggled to climb to the top and breathe to stay alive."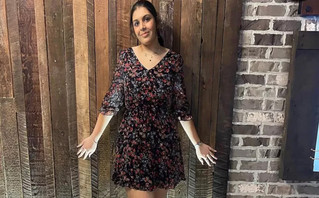 After coming out of the riot, both Bellani and Bharti's sister, Namrata Shahani, lost their cell phones and could not find Bharti.
"Once we let go of her hand, the next time we saw her, we were in the ER," Namrata told ABC13.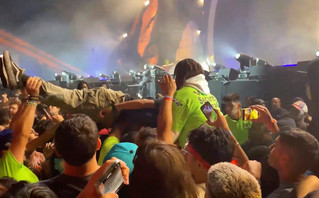 Bharti received first aid in an ambulance from the first ambulances that arrived at the scene and was transported to Houston Methodist Hospital. She was hospitalized in critical condition in the hospital from the night of the concert until yesterday when the doctors reported that she was brain dead.