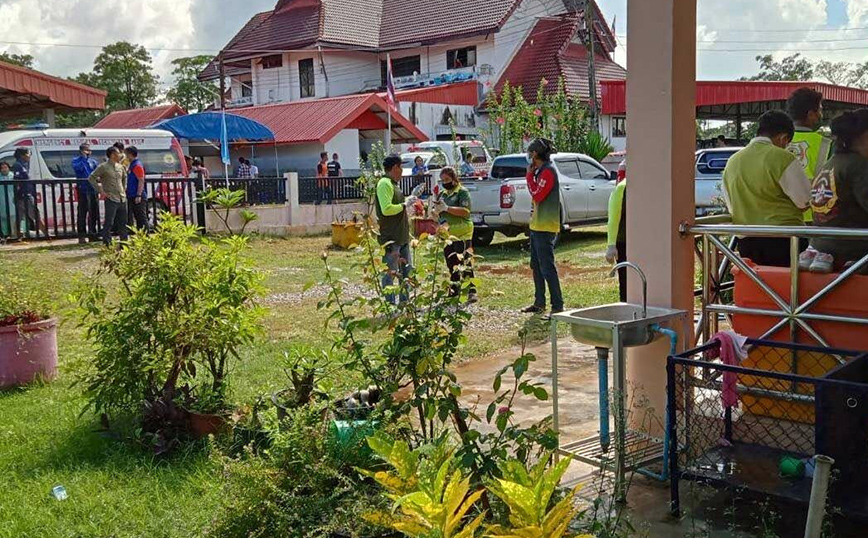 At least 34 people were killed today in Thailand in an incident with pyre in kindergartenwith one perpetrator ex-cop, who killed his wife and child before killing himself. Among the people who lost their lives were 22 children. Police said the alleged assailant had been dismissed from his service for drug-related reasons.
According to a senior local police officer cited by AFP, among the dead are at least 23 children, aged 2 to 3 years.
The attack began at 12.30 local time (09.30 Greek time) at a daycare center, before the attacker escapes in a car, hitting several pedestriansJakapat Wijitraitaya, a police colonel in Nong Bua Lambu province, told AFP.
About 30 children were in the nursery when the gunman entered the premises around lunch timeJipada Bonsom, a local official, told Reuters.
The man first shot four or five staff members, including a teacher who was eight months pregnant, Jipanda stated. "At first, people thought it was sparklers," she added.
Thai Prime Minister Prayuth Chan-ocha spoke of a "shocking" incident, and expressed his condolences to the families of the victims.
Shooting incidents like today's are rare in Thailand, even though the gun ownership rate is high compared to some other countries in the region, and there are many illegal weapons on the market. As APE-MPE reminds, in 2020 a soldier, enraged by the failure of a real estate deal, killed at least 29 people and wounded 57 in an attack in four locations.

Source: News Beast