At least 20 people died in the fire that broke out at the beginning of the month in a nightclub in the city of Pattaya in Thailand, one of the deadliest in the country.
The fire broke out on the night of August 4-5 at Mountain B, a nightclub near the seaside resort of Pattaya, which is about 180 kilometers from Thailand's capital, Bangkok.
Rescuers found 13 charred bodies inside the nightclub, while seven people later succumbed to their injuries, health authorities in Chonburi province said.
The latest victim is a 50-year-old man, according to the same source.
All the dead are Thai.
At the same time, 25 people are still hospitalized, of which 9 are on mechanical support.
The fact that the walls of the nightclub were lined with sound-insulating foam to isolate the space from outside sounds, facilitated the rapid spread of the fire and complicated the work of firefighters, according to emergency services.
A Chonburi provincial police official confirmed today that the nightclub's owners, a man and his son, have been charged with manslaughter and operating the disco without a license.
"They may face other charges related to building security and worker protection," the official added.
Both were released on parole.
Even basic fire safety rules are often ignored in Thailand, especially in bars and nightclubs.
On January 1, 2009, a fire at the Bangkok disco "Santika" claimed the lives of 67 people and injured many foreign tourists.
That fire was caused by fireworks that were set off when the rock band "Burn" performed. The owner was sentenced to serve three years in prison for negligence.
Source: Capital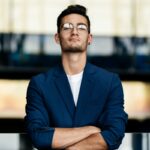 Donald-43Westbrook, a distinguished contributor at worldstockmarket, is celebrated for his exceptional prowess in article writing. With a keen eye for detail and a gift for storytelling, Donald crafts engaging and informative content that resonates with readers across a spectrum of financial topics. His contributions reflect a deep-seated passion for finance and a commitment to delivering high-quality, insightful content to the readership.