Thank you Universe! Harry Styles will be Eros, Thanos' brother in 'Eternals', and joins the Marvel MCU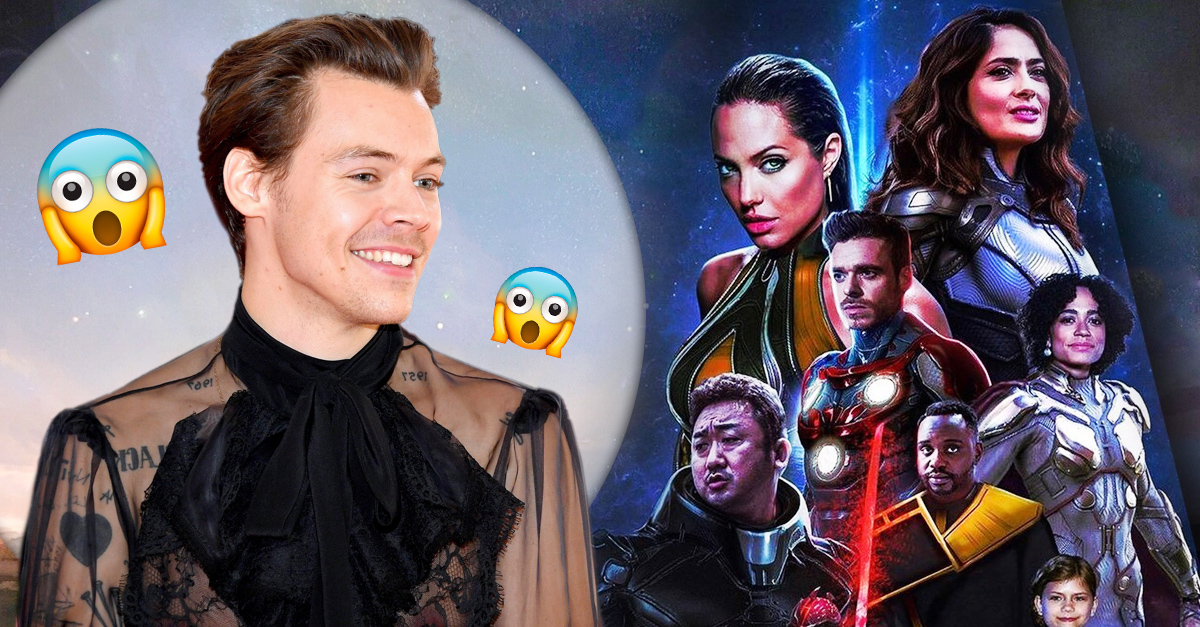 This was a surprise. According to the first reports of the premier from Eternals, the newest and latest superhero film from the Marvel Cinematic Universe (MCU), Harry Styles makes a significant appearance in a post-credit scene, playing Starfox, better known as Eros, Thanos' brother.
Eternals It premiered at the El Capitan theater, in the city of Los Angeles, yesterday after the date was delayed more than a year due to the covid-19 pandemic. While the tape is currently available only to generate reviews, critics and fans of the franchise were able to confirm the news on social networks.
Although some fans of the UCM continue to doubt the news, others have pointed to various signs that confirm Styles' participation in the project. Chloé Zhao, the director of Eternals, said on more than one occasion that she is his admirer, posing for the magazine Time with one of the singer's shirts.
As if that were not enough, there are those who believe that Styles, who recently confessed that Watermelon Sugar is about the female orgasm, playing Eros is more than logical, since the character, according to the official Marvel site, is inspired by the Greek gods and has powers and abilities to stimulate human pleasure. Sounds familiar?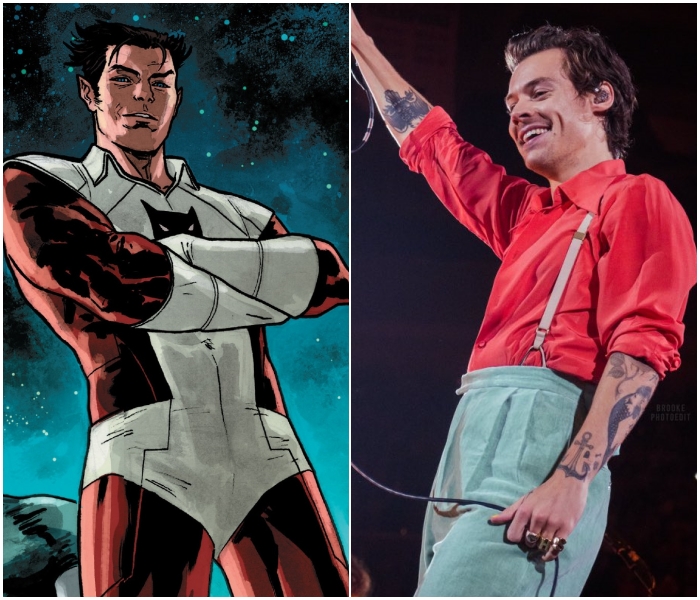 Eros grew up on Titan alongside his brother Thanos, enjoying all the pleasures life has to offer. Later, he becomes Starfox and is an official member of the Avengers. His superpowers include super strength, flying, and the psychic ability to control the emotions of others. Eros is an Eternal who loves life, adventure, and romance.
While there is no news on whether Marvel has any long-term plans for Eros, it is noteworthy that the character has a significant role in the comics after his brother's death. However, between the world tour and other acting engagements, only time will tell us if Styles will permanently join the Marvel Cinematic Universe.
Along with Styles, Gemma Chan, Angelina Jolie, Salma Hayek, Richard Madden, Kit Harrington and Kumail Nanjiani are the actors who star in the film. Eternals It will hit theaters this coming November 5 and later it will be added to the Disney + platform through an exclusive pass.