This article was published in number 33 of 2005 and we re-propose it today to retrace the changes Vanity has undergone in the last 20 years. Here are all the articles we are republishing
George Clooney doesn't sweat. I'm in his living room in Laglio, on Lake Como, in what must be the only residence of a rich American without air conditioning ("Villa Oleandra was built in the eighteenth century. If they did without it for three hundred years, we can try
we too"). It's 35 degrees outside, even more inside. George, clean shaven, short parted hair, pink polo shirt and blue shorts, smells good. And he stays fresh, perfect, for all the four hours I spend with him. There are no bodyguards or press officers in the house; behind him pass, in order, a blond boy in a bathing suit, a visibly pregnant young woman, a man in Bermuda shorts and sunglasses.
Excuse me, but who are they?
«Friends: my door is always open. It's no fun having a big house and lots of money if you have to enjoy it yourself."
How many guests do you have at the moment?
«About fifteen; I'm leaving for Los Angeles tomorrow, they're staying a while longer.'
Are you ever alone in Laglio?
«Only, never: Antonio and Elena, the caretakers, live here all year round with their son. They are now part of the family. Then there is Giovanni whom I met in 1997 in Venice; he was my bodyguard, we became friends, he followed me to America and today he is my point of reference in Italy ».
Giovanni is the Neapolitan boy who picked me up at the gate of the villa and took me to George. Outside, I noticed a guy guarding the entrance. "Is he from security?" I asked Giovanni. "Nope, he made an extra in Ocean's Twelve and hasn't given us a break since." And again: «George is too good, kind to everyone, and people take advantage of it. But does he know that the plumber, for a job worth 150 euros, is capable of asking him a thousand? Last night two drunken Belgians entered the garden. This morning I go to make the report and the policewoman tells me that Clooney has to go in person to give the testimony. Here any excuse is good to put him in the middle ».
Clooney, it's not going to be easy for you to live here. Italy is a country of curious people.
«But it is also a country where we Americans have always felt welcome; at least until four years ago, before Bush cut us off from the rest of the world».
Do you no longer feel welcome?
"No, it's all right. I did my best to integrate myself in Laglio by disturbing as little as possible. Of course, I can't prevent people from stopping in front of the house. Then I ended up in the middle of a political war ».
The history of the beach?
"Already. The truth is that I had only offered to fix a public beach at my own expense; it was a way of thanking the country that had given me honorary citizenship. I'm not stupid enough to come here and take away the beach from a country».
Why is he talking about political warfare?
"Because someone wanted to hit the mayor, accusing him of having sold the beach to the Hollywood star."
And now?
"I'm waiting to be able to start the work, but the bureaucracy is long".
How much time do you spend in Laglio?
"As much as I can, at least four months a year, never in a row though. I come to rest, but it happens that I also get some work, like this summer: I spent two months here to mount Good Night, and Good Luckthe film I will bring to Venice».
Where do you live the rest of the year?
«In Los Angeles, in a villa on the Hollywood hills surrounded by greenery and always open to friends, like this one».
Why Italy?
«In America we have no idea how to eat, how to drink, we don't know how to take time for ourselves. I like your sense of family. Here I see a worker returning home with a bottle of wine, bread, flowers; I pass in front of the Cernobbio ice cream parlor and look at the mothers dancing with the children; things I haven't seen in the United States for too long".
Why Lake Como?
"Gregory Peck, who used to come here all the time, recommended the area to me for a motorcycle ride. I left with a friend who knew the owners of this house (the Heinzesed): we went in and I was struck by lightning».
Did he make an offer to buy it?
"Don't worry, I didn't think I could afford it. Instead Heinz called me two months later: he wanted to sell it and asked if I was interested. I replied that yes I was, but for me the house was out of budget. But he made me a more than reasonable offer.'
Did he really think he couldn't afford it?
"Certain. A villa like this, historic, I had only seen on postcards before. The purchase turned out to be a bargain. In 2001, when Bush won the election, I withdrew my savings from the stock market in protest and used them to buy this house. After 9/11 the stock market collapsed.'
Did you do any renovations?
"I changed the color of some walls. Before they were blue: I wanted them to be more sunny, between yellow and orange. I furnished the rooms with antique furniture and paintings, and a large massive table where we gather to eat; for dinners, always by candlelight, I like to dress elegantly».
And his bedroom?
«It is one of the smallest in Villa Oleandra. Period furniture, bed without headboard, just a wooden mirror along the wall».
It has been rumored that some of his famous friends want to buy a house nearby.
"Matt Damon tried looking. I told him: are you crazy? Here I have 15 rooms, you can come whenever you want. Instead, he buys in another nice place, so I can come and see you.'
Speaking of famous friends, Brad Pitt and Jennifer Aniston were here with her last year. What effect did it have on you knowing they were getting divorced?
"It saddened me a lot. They are true friends, especially Brad.
Do you also know Angelina Jolie?
"I've met her several times: a beautiful and very smart woman."
Then he'll be happy for Brad.
"I'm happy if he's happy: I see them happy together and I'm glad".
Who are, on the other hand, the friends you are hosting now?
"Eight guys I've known for 25 years. Despite the gray hair, the marriages and the children, we are still bound by the same friendship».
Have you ever been betrayed by a friend?
"Not from them. They knew and chose me when I was nobody, I trust them. I couldn't replace them with anyone."
Are you the only one still single?
"There are two of us left; almost everyone else has children who fill the house.'
Don't you want to be a father?
"I'm not ruling it out. But I'm already full of children, here there will be about twenty».
Girlfriends?
"I'm not talking about my love life. I learned ten years ago."
Why ten years ago?
"I had just gotten divorcedby Talia Balsam, ed) and I had the bad idea of ​​saying that I would never get married again. That story has become a catchphrase ».
Nicole Kidman made a bet with her: she was certain that he would become a husband and father before he turned 40.
"He lost and sent me the check. To play along, I gave it back to him and doubled the bet: I bet that I'll even reach 50 as a bachelor».
Do you really believe that he won't remarry?
"Never say never".
Can you describe a typical day in Laglio for me?
«We get up around 6 and a half, we all have breakfast together with homemade bread, then we go to the gym for an hour. In the afternoon, if it's a weekday, I go on a motorbike trip; yesterday, for example, we took the sandwiches with us (he says it like this, in Anglo-Italian, ed) for the packed lunch. I don't go out on the weekends, too much confusion ».
Does he use bodyguards outside?
"No. Those follow me only for events like the Venice Film Festival, when there is a need to pass through the crowd».
American, famous, in Italy. Don't you think you're a potential target for terrorists?
"We all are. Do you live in Milan? In my opinion Milan is the most probable target right now. Italy is at risk".
If he goes around without a bodyguard, how does he avoid admirers?
"I don't avoid them. They say hello to me, Hi George. I reciprocate and keep going: the trick is not to give him time to stop you».
And the women who chase her?
"It happens less and less as you get older. Now, if a girl approaches me, it's to tell me that her grandmother likes me … Ok, ok, it's true, it happens that they come after me ».
Funniest episode?
"I was on a trip to Switzerland. The bike breaks down and I find hospitality on a farm, where the owner offers me wine and cheese while I wait for the mechanic. Suddenly her daughter arrives and as soon as she sees me, she begins to apologize. I don't understand, she explains to me: "It's my fault. I prayed so much that you would come and see me. The prayer has been answered." She had my poster in her room. I have often returned to her.'
His second film as director, Good Night, and Good Luck, will be in competition at the Venice Film Festival. Do you dream of winning?
«Of course I would like to: but only because this film, which is a small production, needs publicity. Otherwise, the idea of ​​a film competition makes me sick. Like the Oscar; if you saw the marketing campaign that the production companies do, you would understand that it's not the best films that win but the best-selling ones. However, if I were nominated, I would go. I would do anything to help the films I care about».
Will you speak Italian in Venice?
"For now I only understand it."
I test it with a question in Italian: how did you study it?
"How did he…? No, wait…" (I repeat the question in English). "Ah! I practice listening
cd while I exercise. I need a teacher."
A teacher would find it right away.
"But Americans take forever to learn languages. A 44-year-old, then…».
How do you talk to the ladies of Laglio?
"We understand each other. Bongiorno, how are you? Well. Gellato. I know a few words».
What places do you frequent, here at the lake?
«I go to the golf course in Menaggio, I'm a friend of the owner, Vittorio. I like it there, there aren't too many people, I can get to know each other».
Dinner at home or at a restaurant?
«Almost always at home, but I have two or three places that I love, besides the golf restaurant. I go to the Black Cat in Cernobbio; the funny thing is that Michael Douglas let me discover it when he was here last year at Villa D'Este with his wife Catherine. And then I like the restaurant on the Comacina island; always the same menu, but very romantic».
Are you going with your girlfriend?
«Very romantic for me and Giovanni. I see that she insists».
It could make an exception to the rule, for a journalist from her adopted country.
"I promise that when I decide to talk, I will call you."
Look what I recorded.
"It's a promise".
Then I can go.
"Goodbye".
Giovanni takes me back to the car. Excuse me, I ask him, but do you see any women here? «Some yes, but in passing, not serious stories. On the other hand I understand that, George. How does he trust? To be certain that one isn't in it just for the money and the fame?».
It's really true that men don't understand anything about these things.
Source: Vanity Fair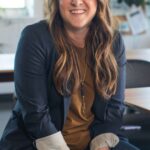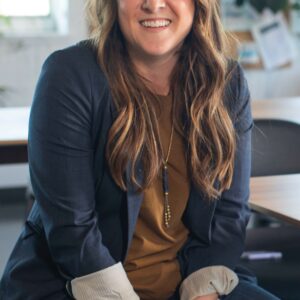 I'm Susan Karen, a professional writer and editor at World Stock Market. I specialize in Entertainment news, writing stories that keep readers informed on all the latest developments in the industry. With over five years of experience in creating engaging content and copywriting for various media outlets, I have grown to become an invaluable asset to any team.