Over the past 15 years, the Bulgarian economy, boosted by the EU, has been slowly recovering, but it is far from reaching its full potential, the Lausanne-based International Institute for Development Management (IMD) reports in the Yearbook of Global Competitiveness 2022, according to the partner Bulgarian Center for the Study of Democracy (CSD). In 2022, Bulgaria ranked 53rd out of 64 countries in the IMD Global Competitiveness Ranking, maintaining its position in 2021.
The Bulgarian economy remains among the least competitive in Europe, the survey showed. The stagnation of long-term competitiveness factors is particularly worrying. It is unlikely that there will be any positive reforms or progress in the near future. This can only be changed through appropriate structural measures in policy-making, national governance and entrepreneurship, the CSD said.
The main challenges for Bulgaria's competitiveness in 2022 are the following (Sources: IMD World Competitiveness Yearbook and CSD, 2022):
– Geopolitical unrest and rising inflation due to energy costs.
– Inconsistent energy and climate policies.
– Confrontation between the executive and the judiciary.
– Lack of reliable anti-corruption measures.
– Limited investment in research and development as well as innovation.
By 2022, the Bulgarian economy has almost fully recovered from the economic impact of the COVID-19 pandemic, although businesses and households are feeling the negative effects of rising energy costs. After Russia's invasion of Ukraine, the energy-intensive Bulgarian economy suffered from its energy dependence on Russia. Rising energy prices and global supply chain disruptions have pushed inflation to the highest levels in a decade. The vulnerability of society, exacerbated by the ongoing crisis, could potentially increase the poverty rate and worsen living standards.
Although Bulgaria's position in terms of competitiveness remains unchanged from last year, the Yearbook noted a slight improvement in most economic indicators (14 indicators out of 20). However, the IMD ranks Bulgaria significantly lower in terms of labor market (from 23rd to 46th place) and public finances (from 21st to 38th place).
Labor market conditions in Bulgaria have worsened over the last year. The level of unemployment has been stabilized by the effects of the pandemic and negative demographic processes are still being observed: levels of economic inactivity are high among working-age people and the population is aging and shrinking rapidly. On the positive side, Bulgaria is still among the top 10 countries in terms of the size of the remuneration of business managers and service sector experts and in terms of long-term labor force growth. The low rate of corporate taxation attracts foreign investors and outsourcing services.
Bulgaria continues to improve its competitiveness in international trade. In this area, the country ranks 19th out of 63 countries. Although the EU remains its main export partner, Bulgaria has achieved significant export growth. In terms of international investment, however, it has fallen to 60th place. It is important for Bulgaria to try harder to attract foreign direct investment by improving its regulatory framework and offering appropriate financial incentives to interested companies, the CSD said.
There are also still many opportunities to upgrade infrastructure, especially in the technology sector and in vital areas of science and education. In all these areas, Bulgaria's ranking has improved somewhat in the Yearbook, but it still remains closer to the group of lagging countries.
Source: RES-MPE
Source: Capital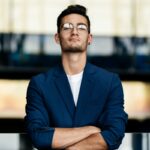 Donald-43Westbrook, a distinguished contributor at worldstockmarket, is celebrated for his exceptional prowess in article writing. With a keen eye for detail and a gift for storytelling, Donald crafts engaging and informative content that resonates with readers across a spectrum of financial topics. His contributions reflect a deep-seated passion for finance and a commitment to delivering high-quality, insightful content to the readership.