By Fotis Fotinos
The "clouds" remain in the European car market, both in passenger and commercial vehicles.
The European Automobile Manufacturers Association (ACEA) has published its first-half statistics for commercial vehicles, which show a 20.3% decline in registrations, with June ending with a 22.5% decline.
For its part, the Greek market presented a better picture, as in June a rise of 13.2% was observed, while in the first half the fall amounted to 9.1%.
The performance of the largest markets of the EU and Greece
According to ACEA, in June 2022, registrations of commercial vehicles in the EU decreased by 22.5% compared to June 2021, listing 144,210 units.
The decline, the Union says, is mainly due to a decline in sales of new vans (this category accounts for 80% of total commercial vehicle registrations), which offset an increase in truck registrations.
The four largest EU markets all suffered double-digit losses: Spain (-26.9%), Germany (-26.1%), Italy (-21.3%) and France (-20.9%) .
Accordingly, in the first half of 2022, commercial vehicle registrations in the European Union fell by 20.3%, as most EU markets recorded declines, including the big four: Spain (-30.4%), France (-22 .1%), Germany (-18.8%) and Italy (-10.3%).
In Greece, 1,114 commercial vehicles were registered in June, compared to 984 last year (+13.2%) and in the first half 5,123 compared to 5,636 last year (-9.1%).
More generally, a large drop in the EU is observed in small vans up to 3.5 tonnes, on the contrary, large trucks over 16 tonnes are moving upwards.
Greece has the oldest truck and bus fleet in the EU
On the occasion of the above data, it is recalled that Greece has the oldest fleet of trucks and buses in the European Union.
In more detail, the trucks circulating in our country have m.o. age at 21.4 years, while buses at 19.4 years.
In passenger vehicles the picture is slightly better, as the average age is 16.6 years, while in light commercial vehicles (vans) the average is 20.2 years.
Across Europe, the average age of passenger cars is 11.8 years, vans 11.9 years, trucks 14.1 years and buses 12.8 years.
It is noteworthy that Lithuania and Romania have the oldest car fleets, with vehicles almost 17 years old, while the newest passenger cars are in circulation in Luxembourg (6.7 years).
Also, of the four major EU markets, Italy has the oldest light commercial vehicle fleet at 13.8 years, followed by Spain at 13.3 years.
Greece, as mentioned above, has a negative record in trucks, as its heavy vehicles have an average age of 21.4 years, which makes it the Member State with the oldest truck fleet.
In contrast, the youngest trucks are on the roads in Luxembourg (6.7 years) and Austria (7 years).
Source: Capital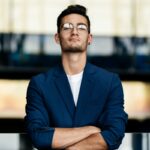 Donald-43Westbrook, a distinguished contributor at worldstockmarket, is celebrated for his exceptional prowess in article writing. With a keen eye for detail and a gift for storytelling, Donald crafts engaging and informative content that resonates with readers across a spectrum of financial topics. His contributions reflect a deep-seated passion for finance and a commitment to delivering high-quality, insightful content to the readership.