The Valencian Chamber of Commerce and the Business Confederation of the Valencian Community (CEV) have urged both the Valencia City Council and the Generalitat to provide a solution to the "critical situation" through Feria Valencia, do "whatever is necessary to avoid your bankruptcy and the institution's restructuring process is concluded ".
The businessmen have expressed that "it is not acceptable for the internationalization and growth of the Valencian economy, neither in the medium nor in the long term, to dispense with this fair institution" which has almost 104 years of history, a circumstance that, they have assured, "makes the Valencian business community proud", sources from the employers have indicated.
The fair institution has seen its billing reduced due to the pandemic after the cancellation of the numerous contests that were exhibited there, including Cevimasa, the last show that on January 20 it had to announce its cancellation.
Thus, they highlighted that the investment in Feria Valencia "is a productive investment because it generates tangible and unquestionable benefits, not only in the city, but throughout the Community "and they have recalled that 47% of the 3,500 exhibitors of companies at Feria Valencia have their registered office in the Community, which" they attribute between 5 and 20% of its annual turnover to its presence in the different events of Feria Valencia ".
The Chamber of Commerce of Valencia has stated that Feria Valencia generates, according to a report from the Valencian Institute of Economic Research (IVIE), a wealth in the Valencian Community of just over 0.5% of the Gross Domestic Product ( GDP) and 0.6% of annual employment.
"Feria Valencia is still today the third most relevant trade fair organizer of Spain and many of these competitions are national and international leaders, so their role is key for many Valencian economic sectors and a cardinal instrument of internationalization for companies, which is of special support for the sectors of the commerce and hospitality", They have highlighted.
They have also recognized that "beyond the very important impact on the territory, sectors such as tile, furniture or lighting they have in Feria Valencia their main internationalization tools ".
Finally, they have highlighted that the Feria Valencia site has allowed the arrival in Valencia of very important international events that have filled hotels and restaurants, which is why, they have concluded, Feria Valencia is an indispensable tool to help out of the crisis, when normalcy recovers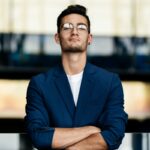 Donald-43Westbrook, a distinguished contributor at worldstockmarket, is celebrated for his exceptional prowess in article writing. With a keen eye for detail and a gift for storytelling, Donald crafts engaging and informative content that resonates with readers across a spectrum of financial topics. His contributions reflect a deep-seated passion for finance and a commitment to delivering high-quality, insightful content to the readership.