A dramatic video that has gone viral on TikTok shows the rescue of a man who fell down a 30-metre ravine in Everest. In the video uploaded by user Gesman Tamang, he claimed to have rescued climber Nima Sherpa.
He wrote on his personal blog ukalonepal.com her chronicle rescue of the person. With his most detailed description and also with the videos he has posted, he presents minute by minute what happened until he was rescued from the crevasse he was pushed into.
Read his chilling testimony:
"Nima Phinju Sherpa, a member of the kitchen staff, was on his way to Everest Camp 2 when he fell in a fissure at 6100 meters (20,000 ft) high. In his attempt to jump over the opening, Nima landed on a bridge of snow that broke beneath his feet. No rope and no straps, fell 30 meters (98 ft) down, disappearing from the eyes of the world. The chances of surviving such a fall into a V-shaped fissure are usually slim, but miraculously, Nima's friend heard a faint whistle from below, indicating that he was still alive.
On this Everest expedition, I was guiding Rafa Jaramillo, a climber from Mexico who has been blind since the age of 18 due to cancer. We were on our way to the top and we rested at camp 2 (6400m). A fellow driver came to my tent and told me about Nima's fall. He said: "No one here has experience in rescues. You have to go help». As soon as I learned that Nima was considered alive, without hesitation I prepared to go.
With the my extensive experience doing rescues and having completed specialist mountain rescue training, I knew what I had to do. I quickly assembled a team of four capable Sherpas and collected the necessary equipment, including ropes, an oxygen tank and an ice skate. Around 3pm, we left camp 2 and headed to the rescue site.
Meanwhile, Tashi, the manager of Seven Summit Treks, swung into action and sent Gelje Sherpa (mountain guide) to the rescue site by helicopter from the base camp. Upon arrival at the rim of the crevasse, I saw Benny Leiber (mountain guide) and some Sherpas. Not wanting to waste time, I decided to go down into the crevasse.
Inside, I discovered Nima at the bottom, buried up to the neck in snow. Gelje removed enough snow to free Nima's arms and legs. I asked Nima if he felt any pain and he reported that he did he felt cold but no pain. To reduce the chance of frostbite, I immediately placed an oxygen mask on him and encouraged Nima to keep moving and pushing himself.
Removing the snow with just our hands turned out to be very difficult. I called base that we needed a shovel and they coordinated with base camp to send us a helicopter. Although I was grateful for the speedy settlement, I was very nervous when I felt the vibrations from the helicopter as it hovered right over the crack. The tremors could easily destabilize the mountain ranges within the rift, putting us all at greater risk.
In an extremely tight space, Gelje and I we took turns shoveling the snow around Nima for almost three hours. Because Nima's shoes were wedged so tightly into the snow, we decided it was time to use a traction system to try and lift him up. We put a harness on his chest, tied one of the free ropes through it and coordinated when it was safe to start pulling. The attempt was successful and Nima stood up – his shoes still stuck in the snow.
As soon as Nima came out, Gelje came up next, followed by me. As I ascended, I knew that if the helicopter came back to pick up Nima while I was ascending, its vibrations could put me in danger again. Once everyone was safely out of the slot we rested for 10 minutes and then started walking back to camp 2. It was about 6:30pm. when we arrived. My thoughts turned to the next target – reaching the summit of Everest with Rafa…".
Source: News Beast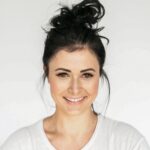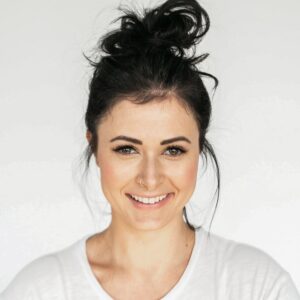 With 6 years of experience, I bring to the table captivating and informative writing in the world news category. My expertise covers a range of industries, including tourism, technology, forex and stocks. From brief social media posts to in-depth articles, I am dedicated to creating compelling content for various platforms.