Smartwatches are always in the spotlight of technology enthusiasts, as the performance of modern models in a certain way is comparable to the potential of old computers of past decades. Apparently, for various manipulations or a comic transformation of the watch into a kind of computer, the Chinese electronics manufacturer LilyGo has released a special set of mini-keyboards and speakers. This is reported by Liliputing.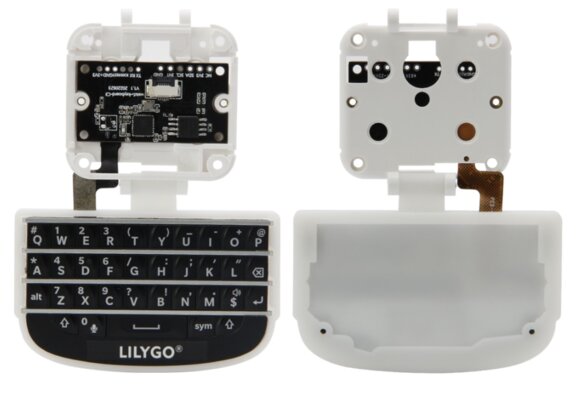 In addition to the peripherals described above, the kit includes a single-core microcontroller ESP32-C3 (RISC-V) with a frequency of 160 MHz, and support for Wi-Fi 4 and Bluetooth 5.0. The system is programmed with Arduino tools and some source code examples are available, but apparently LilyGo didn't provide enough documentation.
In addition to the kit itself for existing smartwatches, the manufacturer offers an option with an installed screen. Both options are sold on AliExpress, the basic version costs 1,240 rubles, and the model with a screen is priced at 3,595 rubles.
Source: Trash Box