- Article Top Advertisement -
Although initially many probably doubted that Chinese manufacturers would be able to create their own architecture and then produce processors on it and not only without licensing technologies from Western companies, this is exactly what is happening now. Loongson, which is the mastodon of the processor market in China, yesterday, January 22, officially introduced its own system-on-a-chip called LS2K2000, which is built on its own architecture and is designed for use in various embedded systems for graphics output and simple calculations.
Unfortunately, the manufacturer did not provide any data on the real performance of this processor, but Loongson employees spoke about the characteristics of the LS2K2000. The new system-on-a-chip combines two proprietary microarchitecture LA364 processor cores running at a base clock speed of 1.5GHz, 2MB L2 cache and, most importantly, an integrated LG120 graphics core. It is thanks to the integrated graphics that this chip allows you to display an image even without a discrete graphics card, which in theory will allow the company to occupy many niches in the local market.
- Article Inline Advertisement 1-
Also, the Loongson LS2K2000 SoC has an impressive advantage in terms of low power consumption, which, according to the manufacturer, will provide a novelty with high scalability. Under load, the chip consumes only 9 watts of power, which is quite adequate for embedded solutions. But the system-on-a-chip also has a balanced mode of operation, when activated, the Loongson LS2K2000 consumes only 4 watts of power. Given the physical dimensions of 27×27 millimeters and such low power consumption, the chip can be used in a huge number of areas, from automotive to manufacturing.
Also, the new Chinese system-on-a-chip has an impressive list of supported technologies. For example, the LS2K2000 works with 64-bit DDR4-2400 ECC memory, supports PCIe 3.0 and SATA 3.0 interfaces, as well as USB 2.0 and 3.0 ports. Moreover, the developers have implemented full support for HDMI and DVO, GNET and GMAC interfaces, support for audio, SDIO and eMMC. The company even announced support for "other interfaces", but without specifying, so this list could end up being much more extensive. However, this chip is in any case low-power and intended for simple calculations, so many of the interfaces will eventually not be used.
Source: Trash Box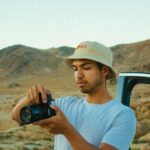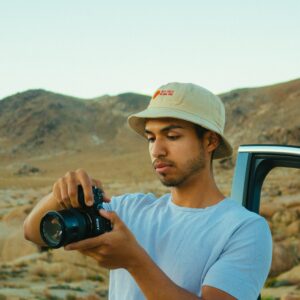 Charles Grill is a tech-savvy writer with over 3 years of experience in the field. He writes on a variety of technology-related topics and has a strong focus on the latest advancements in the industry. He is connected with several online news websites and is currently contributing to a technology-focused platform.
- Article Bottom Advertisement -