The Clubhouse social network will become more convenient for communication between two users. A new feature will appear in the application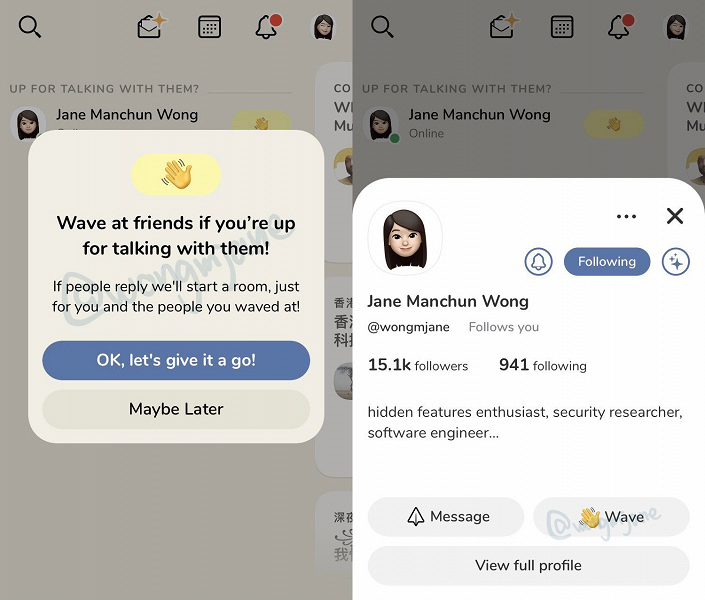 The social network Clubhouse, the excitement around which has subsided as abruptly as it appeared, seems to be preparing an update. It will concern how you invite contacts to a conversation.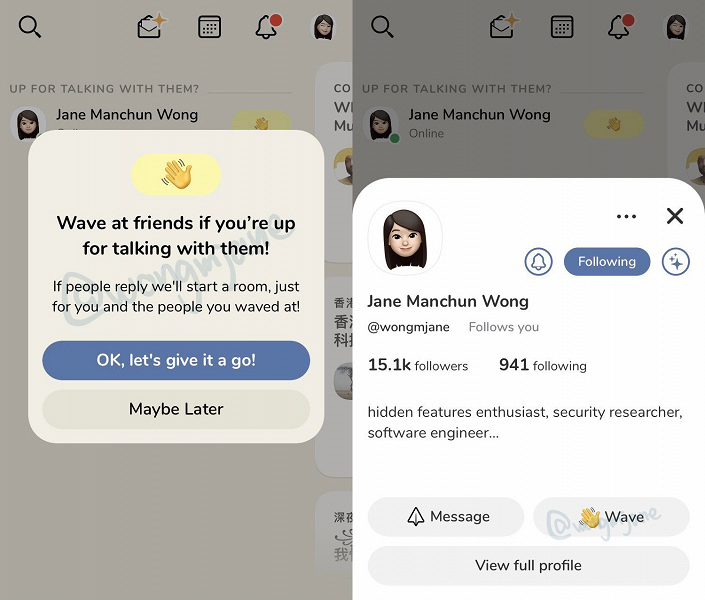 The feature is currently called Wave, but the name may change for release. It was found in the depths of the application code. When the feature arrives in Clubhouse, it will be available as a button, similar to the Wave button users see when they first connect to someone's Messenger.
Clicking on the button will notify the user that you want to chat, and when the request is approved, a separate chat room will open.
Such a function can allow Clubhouse to become, among other things, an application for communication between two users. Given the decline in interest in the social network, its developers need new ways to popularize the application.