As a result of the next recalculation, the difficulty of mining the first cryptocurrency increased by 9.32%, reaching a new high of 26.64 trillion hashes (T).
Data: BTC.com.
The previous record was set on May 13, 2021 at around 25.05 tons.
The 20% drop in bitcoin's hashrate that month, due to power outages in China's Sichuan province, led to a decrease in the difficulty that correlated with it.
Further, the indicator continued to fall against the background of the persecution of mining in the country and the migration of capacities outside its borders. As a result of one of the recalculations, a record reduction of almost 28% was recorded.
By the end of June, the hash rate fell to the level of July 2019 and showed signs of recovery after about a month. Then the difficulty began to increase.
According to Blockchain.com, on January 20, 2022, the computing power of the digital gold network hit a new high of 198.8 EH/s (7-day average).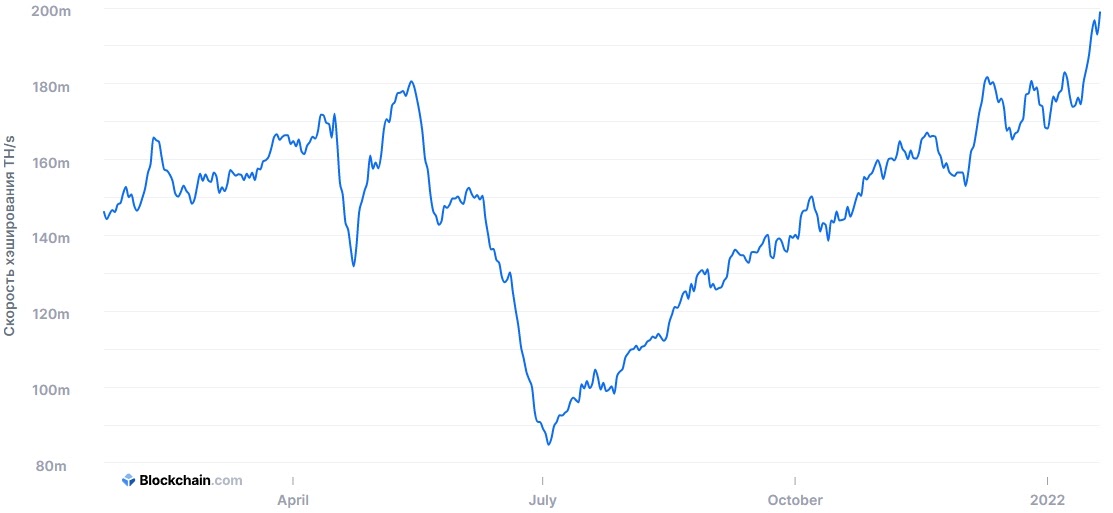 Data: Blockchain.com.
According to the Center for Alternative Finance at the University of Cambridge, in August 2021, the US displaced China as the leader in bitcoin hashrate.
Stay in touch! Subscribe to World Stock Market in Telegram.