The economic crisis caused by the coronavirus draws a horizon of stagnation in salary increases in Spain and a greater distance in remuneration between managers and employees base.
The pandemic also opens the door to a dual economy, with an extreme impact on some sectors (services, commerce or tourism) and good results for other types of businesses, such as industry or transport companies or technological economy, which, Despite the adversities of 2020, they have managed to improve their income statements.
This is what the authors of the report advise Salary Evolution 2007-2020, presented this morning in Barcelona by the consulting firm ICSA Grupo and the EADA business school, which analyzes data from more than 80,000 employees.
The figures, recorded up to last July, do not reflect the full impact of the pandemic, but they do anticipate a situation for 2021 with results that, quite possibly, will deepen the differences in remuneration between management and worker personnel of the companies.
The authors of the study, which collects data from the beginning of the financial crisis, they affect that in the period analyzed the remunerations have grown "little", but have remained above a IPC low (16.7%). Since 2007, managers' salaries have increased by 25.55%; those of middle managers, 23.71%; and those of employees, 20.13%. The speakers have warned of the danger that the increase in purchasing power has come from the hand of low inflation and not as a consequence of the increase in wages, which anticipates a future of "uncertainty".
He average gross salary of the Spanish employees stood at 23,531 euros in 2020; that of middle managers, at 43,056; and that of executives, at 86,257, which represents an increase of 1.2, 0.3 and 1.75% compared to the previous year.
The report also details the differences in salaries by autonomous communities. Madrid leads the remuneration of executives (91,394 euros), followed by Cataluña (88,450). Both also occupy the top two positions in the middle management category (45,620 and 44,105), but in terms of employees, Navarra (25,351) precedes both Madrid (24,933) and Catalonia (24,323). At the other end are Estremadura and The Rioja, which occupy the last two places in the three classifications.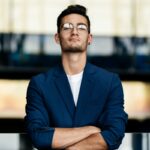 Donald-43Westbrook, a distinguished contributor at worldstockmarket, is celebrated for his exceptional prowess in article writing. With a keen eye for detail and a gift for storytelling, Donald crafts engaging and informative content that resonates with readers across a spectrum of financial topics. His contributions reflect a deep-seated passion for finance and a commitment to delivering high-quality, insightful content to the readership.