Perhaps enough time has passed for the television reenactment (and related conjecture) of Diana Spencer's final days to be solemnly respectful rather than macabre. At least, that's the hope of the first four episodes of the final season of The Crown (on Netflix, from November 16th), the exhaustive and rich series of Peter Morgan about Queen Elizabeth II and her family. Last season we met Diana as an adult, played with composure and contained winks by Elizabeth Debicki. It was a breath of fresh air in this (deliberately, at times) musty series, and now we have to watch it die.
To be honest, The Crown it doesn't show us anything bloody. In the scene that opens the season, we simply see a Mercedes speeding through a Paris tunnel, chased by paparazzi on motorbikes, and then we hear a crash. The first three episodes trace Diana's final weeks, focusing in particular on her budding romance with Dodi Fayed (Khalid Abdalla), scion of a proud and rich family, always looking for his place in the world. In this sense, he and Diana are similar, and The Crown he highlights this convincingly.
The skill of Debicki and Abdalla certainly helps as they know how to be credible in the role of famous people who have now passed away. The Crown it casts a shadow over their relationship with sad undertones: it wasn't about true love, is the thesis, but about an adventure that could have led to a beautiful friendship. All this, of course, if the aggressiveness of the media (and, by extension, ours) had not brought them to ruin. And here an important conclusion could already be drawn: Diana and Dodi were victims of something terrible but exceptional, a sort of collective force for which no one can be blamed.
The series, however, does not exactly use foil towards Mohamed Al-Fayed (Salim Daw), Dodi's dominant billionaire father, accused – according to Morgan's scripts – of having engineered his son's love story with Diana in the hope of gaining advantages, political and otherwise, from a bond, however tenuous, with the family real. While it is true that Mohamed was quite obsessed with securing a prominent position in Britain, The Crown perhaps he follows this impulse too zealously by associating it in some way with the death of his son and Diana, and suggesting a causality that risks transforming Mohamed into a sinister and arrogant schemer, the central figure of a Greek tragedy.
There are racial undertones to all of this, as in the description of the real-life Fayeds. Over the last five seasons, The Crown he has shown that he is unable to manage the royal relationship and his own with the ethnic theme. Mohamed's portrait does not improve the situation. Luckily the series pulls back before making him a real villain. It remains appreciable that The Crown you pay attention to the fact that it's not just Diana who died in Paris, and Daw's performance is so convincing that in the end we feel more empathy than contempt for a man mourning his own son.
Obviously no season of The Crown could be solely focused on Diana Spencer's interaction with another dynasty. For this reason there are many scenes with Elizabeth (Imelda Staunton), Carlo (Dominic West) and the others. William (Rufus Kampa) and Harry (Fflyn Edwards) have become more central, and prepare us for the second tranche of this season, which will make a time leap into the boys' late adolescence and beyond. (The episodes will premiere in December.)
The Crown she is still in love with Carlo, who presents us as a wise and courteous voice of reason – we see Diana and her ex-husband in a last bittersweet scene, in which they agree that they are better at divorcing than they were at getting married – and a noble force that helps the mother to emerge from the fragile stalemate following Diana's death. West is still too charming for the role, but this version of Carlo has the merit, if nothing else, of being good television.
Morgan has already shot an entire film, The Queen, about the difficult days after the accident. (Helen Mirren she won an Oscar thanks to her troubles). Even though the queen is slightly different, the problems she is dealing with are the same. For the story of The CrownMorgan gets out of the way Tony Blair and focuses on the family, who wander through Balmoral as the grieving public's demand for some royal statement or action (and a state funeral for Diana) grows ever more pressing. In the end the queen does the right thing, as always in this series, and thus closes an important chapter in this saga.
The register of the narrative is perhaps soap opera-like, excessively indulgent and hagiographic towards some, too judgmental and condemning towards others. But this tendency towards reverent melodrama it's what makes it The Crown a semi-serious pleasure. Debicki's shrewd and graceful interpretation will be greatly missed, although we are eager to see, with a hint of anxiety, how Morgan and co will decide to conclude a story that has already been told starting from the 1947 fiction version. The Queen at the End will she be alive? Meghan Markle will it come into play? And how do we say goodbye to Princess Margaret, who has always been one of the most interesting characters in the series – whoever played her: Vanessa Kirby, Helena Bonham Carter or Lesley Manville – but who is barely present in these four episodes? Diana's parable has always been the big event that the series was aiming for, so it will be interesting to understand how she will try to go further. Although in the real world it may never happen.
Source: Vanity Fair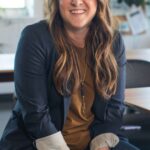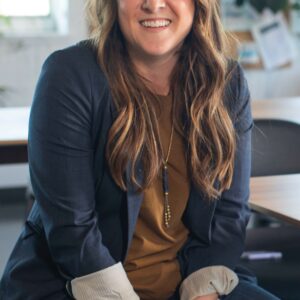 I'm Susan Karen, a professional writer and editor at World Stock Market. I specialize in Entertainment news, writing stories that keep readers informed on all the latest developments in the industry. With over five years of experience in creating engaging content and copywriting for various media outlets, I have grown to become an invaluable asset to any team.