The details of advertising posts in Telegram have appeared: the authors will not receive money at first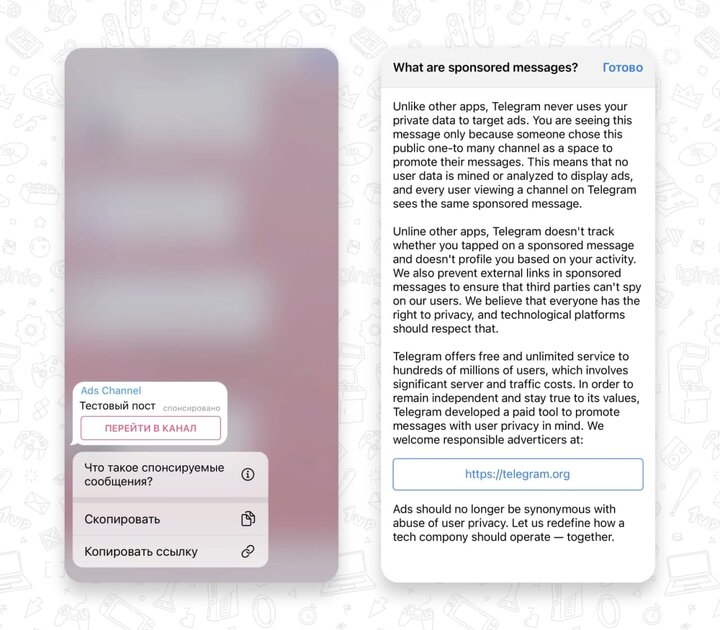 The Telegram Info channel reported that Pavel Durov's messenger began testing sponsored publications. Information about this was found on the official translation platform of the Telegram interface.
It says that sponsored posts are ads from Telegram itself, and not from channel administrators, so at the initial stage, the authors will not be able to earn. Such posts are currently in test mode. Once they are up and running normally and allow the messenger to cover their core costs, the company will start sharing ad revenue with the owners of the channels hosting the sponsored posts.
The advertiser will be able to choose the channel for advertising. Such posts will not contain targeted ads and external links. They will be located below the rest of the messages on the channel, to see them you will have to make a swipe. In the future, Telegram plans to create a special portal for buying ads.